Mon, 8 February 2016
Episode 500: Groundhog Birthday - A Podcast Launch Story
If you're new to the School of Podcasting, when Dave hits a milestone like 100, 200, 300, 400, he breaks format and tries to do something that is educational, entertaining, and slightly weird. Today being that it is both my 500th episode of the School of Podcasting, and my 51st birthday, (and the fact that last week was Groundhog's Day), I am taking my creativity and love of the movie Groundhog's Day (the story is a guy has to relive the same day over and over, rent it here) and joining it with the story of Jack Davidson and his friend Scooter as they try to launch a podcast.
We also here snippets of past shows at the start of the show.
Special thanks to Adam Curry of the No Agenda Show for loaning me their birthday jingle. Check out their awesome podcast at www.noagendashow.com
Also thanks to Steve Stewart of the No Debt, No Credit, No Problems podcast for kicking off the show, and to Kim Kracji of the onthetablepodcasts.com for being my female voice in the "podcasting commercial". I knew I could count on you both.
Look Back Memory Lane 00:38
Episode 500 Begins 2:00
We cover a story about a man named Jack Davidson. It's his birthday, he's gone through some life changes, and he's thinking of starting a business. He is realizing that you only have so much time on the planet, and he wants to make a difference. His biggest fear in life is being insignificant, or leaving no legacy behind. His mind is whirling today about his future. This has been spurred on by the fact that he is turning 51 today
Morning Burger hit :4:00
Hey It's Your Birthday Version 1 5:01
Podcasting Commercial 5:34
First Jack tries using a free media host that limits your bandwidth - Bad idea
Binky and the Whiz take over the No Agenda Show 8:44
Jack purchases blue snowball microphones only to find out these don't work good in a non-silent environment and its hard to have two usb microphone plugged into one computer.
Whet Bread the Big Lie 11:55
Hey It's Your Birthday Version 2 15:15
Jack and Scooter learn that you should setup an agreement to identify who does what, and if there is any money who gets paid, etc
Hey It's Your Birthday Version 3 18:50
Jack and Scooter lose their friendship after arguing over the money with their podcast.
Jack goes solo, and tries multiple hosts, platforms, and equipment.
Jack and Scooter come to an agreement
Final Thoughts on Episode 500 23:20
What did we learn today?
Blue snowball microphones are not a great choice even though 1000 websites say so. They are not a great fit for podcasters. There are better options
Copying a company that you may be talking about on twitter is a strategy you might want to try
Be sure to have expectation regarding money and responsibilities in place if you have a co-host.
We learned that the only thing more annoying than Binky and the Whiz is hearing the same clip of Binky and the Whiz over and over is quite annoying.
We learned that the more tied Dave gets, the less he stays in character
And lastly if your your episode last longer than four hours, you should always call your doctor.
The Not Ready For FM Players
Podcast Sally 34:10
Mentioned in this Episode
On the Table Podcast (for toastmasters)
Support This Show
---
Mon, 1 February 2016
Monetizing with Membership Sites: Ravi Jayagopal of Digital Access Pass
Last week we talk about being a "hobby podcast" and that you can be a hero to someone. We mentioned that you do NOT have to make money with your podcast. Today we are going the other way and looking at making money with your podcast. So let's start right there.
YOU DON'T MAKE MONEY WITH YOUR PODCAST. YOU MAKE MONEY WITH THE RELATIONSHIP YOU BUILD WITH YOUR PODCAST
This is why it takes time. In the same way that it takes time to develop a relationship, it takes time to build an audience that will like and trust you. Things that can speed up this process:
Create content that is valuable.
Come across in a way that build confidence.
Deliver it on a regular basis (so people depend on you).
Let them know you.
Strategies for Making Money with Your Podcast
1. Sell your own product
This is by far the most lucrative because people know, like and trust you. This can be a book, a course, consulting, etc.
2. Refer to other products through affiliate links
Pick a product that matches the audience. Preferably one that you actually like so you can talk open and honestly about the product. Many people use Amazon. or Audible as well.
3. Donations
You can put a paypal button on your site, or websites like Patreon make it easy to build a community by rewarding them for different levels of support. Be careful with the reward and make sure you don't spread yourself too thin.
4. Sponsorship
When you get over 5,000 download per episode, you can start thinking about getting a "big" sponsor (squarespace). As 92% of podcasters are nowhere near that number you are not out of luck. You can find smaller businesses that may be looking for more of a branding play. Check out my interview with Glenn The Geek who is making a living with sponsors by making sure his sponsors fit his audience and he gets them involved.
Selling Digital Downloads
Check out this super powerful shopping cart plugin that allows you to safely sell digital downloads
Gumroad is a handy website that make's it easy to sell digital downloads if you're not using Wordpress. Selz.com is another great looking shopping cart.
Monetizing With Membership Sites
The School of Podcasting was founded in 2005 and I used Digital Access Pass to to make sure the general public could not access my material. I also used it to manage my affiliate program, and e-mail m members. It created coupons for discounts, and generated reports. Is is the cheapest platform? No. But the money you save using different plugins is wasted in the time you spend trying to get them all to work together.
Today I interview Ravi Jayagopal from Digital Access Pass and the author of the book Subscribe Me: Making, Marketing & Monetizing Online Digital Content with Membership Sites, Online Courses and Recurring Subscriptions
The biggest advantage of a membership site is you can build it once, and then sell it many times. Digital Access Pass even has a "drip" feature (now copied by many, but Ravi was the inventor) that allows you to provide your members content over a period of time (instead of giving it to them all at once ).
Today we learn this about membership sites:
1. There is more than just putting up content and protecting it.
2. You still have to bring value to your audience.
3. You still need to promote it. It's not a "build it and they will come" world.
4. You still need to provide new content to get them to stick around.
Check out Ravi's podcast at www.subscribeme.fm
Where Monetization Stumbles
You start out not caring about money, and you turn on the microphone and just wing it. Then later you want to make money with your podcast.
You topic doesn't lend itself to sponsors (too hot of a topic). This doesn't mean you can't get a sponsor, it means it may be tougher.
A podcaster wants to start monetizing after 4 weeks and they haven't developed that know like and trust, or an audience.
Mentioned in this Podcast
---
Mon, 25 January 2016
Unleash the Hero in You and Positively Impact Your Audience
Because of my Podcast Darren Dake
Darren Dake from the Coroner talk podcast has told us (about a year ago) where he was asked to do some state wide training in Missouri). Well Darren is back because now - because of his podcast - which is now over 100,000 downloads (think about how niche his topic is). Darren is using his podcast as a calling card, and now Darren has been asked to do some teaching on a NATIONAL level as the LEAD INSTRUCTOR for a course. He has made great contacts all over the world and has been asked to speak at numerous conventions. His next goal is to be asked to speak outside of the US. Check out his show at www.coronertalk.com
One more point: Coroner talk was Darren's second podcast. So you don't always hit it out of the park the first time. Darren started, tweaked, learned along the way and now is seeing success.
Podcast Rewind: Podcaster's Roundtable
In the recent episode of the Podcaster's Roundtbale we ask, "Is your podcast paying for itself?" Check it out at podcastersroundtable.com/64
We talk about networks, patreon, and wondering if people making money with their podcast is ruining podcasting for the hobby podcast.
Unleash Your Inner Hero: Defining Podcast Success
A post in a Facebook Group Asked: "What is your idea or definition of a successful podcast, the one that has specific number of downloads, or subscriptions or sponsorship or something else that I might not know??"
Does it make you happy? Do you love doing it every day/week? Do you have a positive impact on the lives of others? is it something you'd love to do every day as your career? You're successful. It's not about dollars and cents or downloads - it's about levels of happiness - Lou Mongello wdwradio.com All I can say is Amen.
Look, I love what money can do for me. I'm up to my eyeballs in student loans, but if you OBSESS over downloads numbers, and OBSESS over New and Noteworthy you are focusing on the wrong thing. You need to focus on your audience and impacting them in a positive fashion.
Example of Podcast Success
12:59 Mark Dowding from the Oh Beep Geocaching Show
Not writing this to boast, or brag, just as a heads up to anyone who is getting a little jaded with their podcast. We've struggled the last few shows and have only recorded one episode in January. We've been questioning our value in our niche and what we bring to the table. Then a listener sent this e mail, which told us we've been achieving what we set out to do every episode.:
"I just wanted to tell you how much I enjoy the show. I listen on my way to work and on my way home from work. My drive is around 1 1/2 hours. I have never laughed so much listening to a podcast. I sometimes have tears in my eyes from laughing so hard. An awesome father and son podcast.
So thank you"
Thats all we want to do, entertain people. There are plenty of deep dive podcasts in our niche and plenty of interview podcasts. We wanted to do something different and it seems we hit the spot - no one before that listener has told us we've done that.
Its worth keeping in mind that someone listening is getting value from your show, so don't give up.
People Are Listening
Glenn The Geek of Horse Radio Network has appeared twice on this show (cause he's that good) and check this out. He posted something in the School of Podcasting's Private Facebook Club. "I need to brag a bit, with the help of Dave Jackson getting the word out I have had four podcasters contact me this week who heard me speak on sponsorship and they all got their first sponsors this week! Rates ranged from $50 to $1500 an episode, congrats everyone. Learn more about this model in my Keynote at Podfest.us
Silencing the Imposter
It is amazing how if we are asked for our favorite childhood memory we may have to think about it. If someone asks for our worst memory, it comes to us without hesitation. These are the thoughts that stop us from reaching out to the world. These are the thoughts that whisper in our head that nobody would listen to a podcast from you. We today we provided three examples of people who are being heard, and who are making a difference.
Learning From My Mistakes
29:25 I left Jeff Hollbrook from wvpodcast.com out of the My Favorite Podcast Is project - for the second year in a row. I've learned to make a more streamlined submission process.
I forgot to press record on a recording - I notice this happens more when the person I'm interviewing is a friend and I'm feeling more comfortable, and more likely to "jump into the conversation."
I blew off the setting for my backup recording. You need to treat this as the file you will be using- because that may be the case.
I forgot to mention that I also sent the Ask the Podcast Coach show down the feed for the School of Podcasting. Lesson? Slow down when publishing.
Ready To Start Your Podcast?
Step by step tutorials
Private facebook group
Personalized e-mail support
"Office hours" live webinars
30 day money back guarentee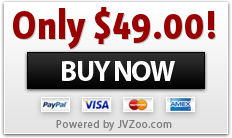 Mentioned in this Show
Ryan K Parker of Foodcraftsmen.com
Jim Collison of The Average Guy Network
Subscribe Me: Making, Marketing & Monetizing Online Digital Content with Membership Sites, Online Courses and Subscriptions
The Total Money Makeover: Classic Edition: A Proven Plan for Financial Fitness
(Dave Ramsey)
My Favorite Podcast Is...2015: Understanding Audience Loyalty
---
Mon, 18 January 2016
Avoiding Burnout on the Road to Being an InFluencer with Tarun Stevenson
There are a number of things you need to be successful in podcasting.
Great Content
Great Sound
Great Promotion
Great Attitude
No matter how great your show sound, and how much you promote it, without great content, it won't succeed.
No matter how great your content is, if it is painful to listen to, or you have to constantly adjust the volume, nobody is going to listen.
No matter how great you sound, and how great your content is, if you don't promote it, your growth will be slow.
Without a great attitude, you won't be able to handle it when things don't go according to plan. You have to be able to roll with the punches, dodge the trolls, embrace constructive feedback, celebrate other's success, and remember to always serve your audience. It is easier said than done.
Jump Starting Your Year
There are a number of people who can help you launch a great year. Michael Hyatt has your best year ever. John Lee Dumas can get you where you want to go in 100 days with his Freedom Journal (and yet I bought a copy). Today we have Tarun Stevenson of leadcommunicategrow.com is hear to help us keep our attitude in check, and to make sure we set realistic goals.
Avoiding Burnout
When you lose hope its a very dark place to be and want to quit. Business without purpose can lead to you throwing in the towel. We look at where we want to be, and then look at where we are, and instead of feeling gratitude for what you have, you get discouraged. You have to value your current situation so your attitude can stay positive and allow you to make it to the next step. An App that Dave has been using is Gratitude Journal .
Take A Look At Yourself
Look at last year and figure out what worked, and what could be done better. What experiences help you grow more? When we develop small habits they can lead to giant success.
Goals
Be sure to have specific goals, and make sure the goals push you out of your comfort zone. Make sure they are realistic. Instead of focusing on the goal, focus on the actions that will lead to achieving the successful goal.
Instead of focusing on our stats, focus on the actions that will lead to more downloads.
Anything of value takes time and effort. A garden of weeds takes no time or effort. Your successful podcast will require time and effort, but it will be worth it.
Becoming a Person of Influence
Operate with integrity
Help other people, and deliver value.
Listen to people, and be interested in other people.
Follow Tarun on twitter, Facebook, and LinkedIn
Details Goal Setting & Free Audio Teaching on the 15 Laws of Growth
www.leadcommunicategrow.com/growme
Mentioned in this Episode
How to Influence People: Make a Difference in Your World
(John Maxwell)
John Maxwell Books at Amazon
You can also get a free John Maxwell Audio Book when you sign up at Audible.
Alternatives to Recording Skype
On the Ask the Podcast Coach show this week we were joined by Josh of Zencastr.com and this is a great tool that allows you to record NUMEROUS guests and all your guest has to do is click a link to join. When the call is done, their file is uploaded to Zencastr. You get a copy of each person's file, and a combined version.
There are popping out of the woodwork. I also just heard about www.epishow.com/ which is basically the same thing.
Both are free, with Zencastr almost ready to come out of beta and start charging.
Omny Studio Media Hosting
I want to upload a file and have it come down the way I uploaded it. I want a media host to support me, and provide stats. Omny studio is different as they have some of the features are radio specific. They do have some unique features as you can edit in the cloud. You can upload your intro and outro and record your podcast with your phone and it will splice the intro, your content, and your outro together. The bad news is there are no ID3 tags. While 70% of podcast listeners may not notice they are missing, anyone listening to your podcast in iTunes on the desktop will notice the lack of information (and you look like a hack). If you care, they also rename your file. They charge $9 a month for unlimited uploads and downloads (which is a disastrous business plan), and provide basic stats. There is a free plan if you want to kick the tires. I did an in depth review on my blog with a video.
Ready to Launch Your Podcast and Get into iTunes?

---
Mon, 11 January 2016
3 Things You Need To Make Money With Your Podcast
Today's episode is a special "Dual Episode" as Dave and "The Real Brian" from Profitcast take on the subject of what is needed to make money with your podcast. We got together to talk about three bullet points:
Abundant vs Poverty Mindset 8:10
Identifying the type of client or listener you want 23:50
Invest in yourself and value yourself. 29:31
In the process of going into these bullet points, I expanded the talk to include a discussion of looking at our podcast. There are two sides of podcasting
Podcast is the wild, wild West - and you can do WHATEVER you want.
You need to focus on delivering value to your audience.
So this leads us into uncomfortable places as we love to be encouraging, but we need to be honest and let people know that podcasting does require work (especially if you're trying to deliver value for your audience).
If your show fails to deliver value, then nobody will buy your service either.
How to Overcome Negative Podcast Mindsets
If you take the time so that you KNOW you are delivering value, then you are confident in your content. If you are "guessing" that your audience will enjoy/grow your content, then your confidence is not as solid.
How to Identify Your Listener
There is no easy way around this, and it will probably get tweaked over time. You need to go out and meet your audience. This can be online, or in person, but you need to go meet your audience and make sure they exist. When you talk to people and you hear what they need, then you can deliver the best content.
How To Invest in Yourself
My first piece of advice would be to turn off the television. Television delivers very little value when it comes to helping your podcast earn money (unless you're watching Shark Tank, or The Profit). There are many ways to do this that require no money:
Taking time to read blogs
Going to Meetup
Getting books from the library
Watching relevant video on YouTube
All those things can benefit you in your understanding of your content, your market, and help keep you focused. There are tons of different courses. If you find one that you feel fits your needs, then take the course, and throw yourself 100% into it. Don't purchase another course, book, CDs, DVDs, until you finish that course and put those strategies into action.
Ready to Start a Podcast?
Check out www.theschoolofpodcasting.com
---
Mon, 4 January 2016
Getting the Other Side of the Story: $57 Dollar Guy & Glycast.com
I recently was very concerned when I saw a video from a company call Glycast.com It stated, ""It's a new approach to podcast advertising. This is how it works. You give us your podcast feed, and we give you a new one to distribute to your audience. ""
I could tell by the video that the person was more of a podcast listener and not an actual podcaster. I didn't think he was out to hurt podcasters. But I could see where there was a chance for people to get their RSS feed hijacked with now way to get it back if Glycast went out of business. This video explains it all.
So my first reaction was to tell everyone the house was on fire, and to be careful. My second reaction was to contact the company and get their side of the story. I was BLOWN AWAY when I got this response.
My name is José Pablo Fernández, I live in London, I started coding when I was 7 years old, I also started my first business around that time. I worked for Google some years ago. For the past 4 years I been running a startup I co-founded, first as CTO and then as CEO: Carousel Apps. This company is launching Glycast. I co-founded Hear a Blog, a podcasting-related product, some years ago, and we got selected and Seedcamp Paris finalists. In my video for investors I talk more about my background: https://carouselapps.wistia.com/medias/pv06qw6ap5
We have the core tech for Glycast but not everything, so, we'll build whatever is required for both parties to be happy. We want both parties to be happy, so, if you are not and you want to leave us, we won't stop you. If you require us setting up a redirect of your feed to another system, we'll implement that feature and everybody will have it.
I'm thinking of actually recommending people of using Feedburner, so as to have a setup such as this:
main rss -> glycast -> feedburner -> audience
You give the feedburner RSS to your audience and while Glycast is there, then you have ads, if one day you want to move away, then you just switch your Feedburner account to read directly from your main rss like this:
main rss -> feedburner -> audience
and voila. You don't even need the redirect. Nobody will notice any difference at all.
Depending on what systems people are using we may also develop plug ins. For example, we can have a WordPress plug in that makes your feed look like if it was serve from Glycast, with the ads, but on your feed on your own server. That shouldn't be that hard to implement.
About who is on your show? Do you mean about which ads are played and which ones aren't? I'd love to implement something like that. It'll probably be something like this: if you don't approve any ads, then all ads are approved, if you approve enough ads to take care of your inventory, then only those ads will appear. If there are not enough ads, we'll send an email with an alert. Those ads pay for our hosting and bandwidth so we can't run without ads for long periods of time, but I don't want any podcaster ever to be unhappy about the ads they are getting.
About how much money, I don't know yet. The market will define this over time. I could look at the current expenditure in podcasts but since our model is quite different, it doesn't really apply. When you buy ads in a podcast today you are most likely buying that spot forever, while with Glycast, the spot keeps passing around from advertiser to advertiser over time. Eventually, I think we'll have a bidding system, similar to Google's Adsense, so that the pricing adjusts over time automatically.
About the video. I'm not here to harm anyone. I'm here to make a product to help podcasters and advertisers connect, be more efficient. I'm building whatever podcasters will need to be happy. I understand your worry and your desire to warn your audience that might not understand RSS distribution and make a bad decision now that will cost them a chunk of their audience later on. That's not something I want to do and I wouldn't be happy with any company holding an audience hostage like that. I do want to work with you, and other podcasters, to make sure I meet your needs of an excellent platform that will help monetize your podcast, whatever your size is, whatever your topic is, and focus on your craft, on what you love, on podcasting.
I'm an avid podcast listener, consuming more than 20hs per week of podcasts and every time someone announces they are going off the air because they need to focus on other things to pay the bills it makes me sad... and whenever I look at my feed and I see all the podcasts that silently stopped putting out updates it makes me even sadder. If the problem is funding, I want to help.
What amazed me was why this information was not on their website. José has a great resume, and with some insights into who and what I'm looking at, my fears are much less.
Future Podcast Related Companies: Listen Up
We've all worked hard to build our audience, and the last thing we want to do is create something that will make them jump through hoops, or damage the quality of our content. It's is ALL about the content. I don't want to put a Home Depot commercial in my "Teen Mom" podcast.
I want to know who you are and why I should do business with you.
I want to know WHERE you are, as they may effect support.
If you anything that adds to my process, I want the ability to leave your service with zero effect to my audience.
Don't try to charge me $30 for something that takes 5 minutes. We are not stupid. We all talk to each other. You mess with one podcaster, you mess with the community.
If you mess up, admit it, say your sorry, and explain the steps you've taken so that it won't happen again.
Lastly, if you are designing a product for podcasters - you might want to talk to us to see if we even want your product.
The $57 Dollar Interview Guy Shares His Story
17:10
When I first heard that Aaron Janx was charging $57 to be interviewed on his show. If you have him on your show then he charges nothing. I thought, "Wait, a guest is bringing their content to YOUR show, if anybody is getting paid it should be the guest. After all, no guests - no show right? Well not completely, but my original reaction was this was a bunch of crap. If you've never read it, there is a great book called The 7 Habits of Highly Effective People, and Habit 5 is Seek to Understand before being Understood. You can get the book for free when you sign up at Audible.
Aaron got flack for having the word "War" in his title. No his show is the Aaron Jax show.
Aaron's show is about how to win the War of Success. Winning those little battles in your life to be successful. Some people don't want to answer the questions as we get into the nitty gritty. There are some motivational talks on the show as well. Check it out at www.socialspurs.com as well as in iTunes
Here is a Screen Shot From Aaron's Listing on RadioGuestList.com
In the interview we hear that:
Aaron has done hundreds of interviews and had a large amount of people who would not show up (no call, no notification).
He asks people that approach him (people he doesn't have a relationship with) to pay $57. This way they are more than likely to show up. Some might say they have "Some skin in the game."
He found that people offer to come on the show, and then disappear. This is a tremendous waste of time.
Aaron is not trying to earn a living from his guests, but basically trying to weed out "the men from the boys."
Aaron shared where John Lee Dumas is charging $700 to appear on his Entrepreneur on Fire podcast, so this is not a "new idea."
The person who sent out the $57 to be on the show (the ad above) has been sacked.
Cancellations ranged from 30 - 50% of the time
Aaron was also assuming his guests would promote their appearance (and they often don't - Check out Jared Easley's new book Stop Chasing Influencers which explains how Jared had tons of "big" guests - but it didn't turn into subscribers.
Scheduling Tools
Schedule once starts at $5 (but you probably want $9)
Calendaly.com is $8/month
Appointlet is $15 a month and allows you to charge
Bookly is $46 (once) it's a Wordpress Plugin
Live365 Has Left the Buidling
Live365 (a streaming provider - traditionally for music) tried to get into Podcasting, and stories have now surfaced that they are all but done. This is partly due to fees going up on Licensing music. Full story is here. If you want to create a streaming version of your show, I use Abovecast. I have found people don't listen as long (about 5 minutes) so I make snippets and point people to my website. Much like a podcast has to be listed in directories (iTunes, Stitcher, TuneIn) so do streaming channels. Here is a default (boring) default page.
Free Poddcast Editing
If you are done with cutting out "ums" and want to just create content and let someoone else handle the editing, check out www.podcastmechanic.com I'm ready to take on a few clients.
Ready to Start a Podcast?
In today's show you hear how Marcy Rosenbaum had an idea went out and bought some equipment (bought the wrong microphone) and was just lost. She purchased some one-on-one consulting and her show was in iTunes in a few weeks. Schedule your coaching call today. If you'd rather go "Self-paced" check out the School of Podcasting. Join risk free with out 30 day guarantee.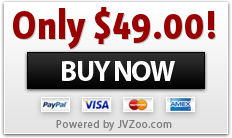 ---
Mon, 28 December 2015
My Favorite Podcast 2015: A Listener Loyalty Study
in no particular order)
01:25 Exponent - the nuances of tech strategy - Submitted by Max Flight of AirplaneGeeks.com, TheUAVDigest.com, and PaxExPodcast.com
2:48 Up In Your Business - brings in inspiration to help you to create a business - Submitted by Chris Lewis of www.dadspotlight.com
4:33 School of Podcasting - All Things Podcasting - Submitted by Craig from inglespodcast.com and 08:06 Kenn from blackmanwithagun.com
09:53 Ask the Podcast Coach - Your Podcast Questions Answered - Submitted by Dan Lovallo from http://headlinehistory.libsyn.com/podcast
11:18 We Choose Respect - Teaches kids to be respectful - Submitted by Erik K Johnson from www.podcasttalencoach.com
13:35 You Must Remember This - Golden Age of Hollywood - Submitted by Emily and James of www.classylittlepodcast.com
16:40 Canada Land - A deep dive into the media world in Canada - Submitted by Francis McGrogan from www.standcurious.com
19:10 The Mentee - surround yourself with heavy hitting mentors - Submitted by Gretchen from www.alwaysalesson.com
20:10 Learning Leader - focuses on leadership in every field - Submitted by Gretchen (Schultek) Bridgers from www.alwaysalesson.com
20:40 Duncan Trussell Family Hour - have a good laugh every once in a while - Submitted by Harry Duran of www.podcastjunkies.com
21:56 Mat Men - I love wrestling and this network - Jeff Bradburry from www.teachercast.net
22:30 The Morning Stream - a great mix of humor, news, music, pop culture - Submitted by Jeremy Denise of transmissionspodcast.com
23:33 Bowery Boys - New York City history - Submitted by Jessica Bailey of www.funkyfitnessnow.com
24:34 Art of Manliness - Great advice for Men - Submitted by John Overall of Wordpress Plugins A to Z
26:18 Finding Christ in Cinema - tease out the bits of movies that relate to Christ - John Wilkerson of www.thewiredhomeschool.com
28:10 Grit and Hustle - full of interviews with startups who've had overcome all kinds of obstacles - Submitted by John Livesay of www.sellingsecretsforfunding.com
28:47 The Ferderalist Radio Hour - They talk politics. They talk policy. The host is is absolutely brilliant - Submitted by John Tsarpalas of www.commonwealthy.com
30:38 48 Days to the Work You Love - shows tough love to his listeners and doesn't sugar coat things for them - Submitted by Judy Graph of www.farmandranchcountry.com
32:04 Snap Judgement - great stories, music behind it, the history, and other off the wall stuff - Submitted by Ken Kastler -of www.bountifulproductions.com
32:55 Steal the Show - the most unorthodox marketing program - Submitted by Kim Kracji of www.onthetablepodcasts.com
33:53 Mac Power Users - their recommendations have never steered me wrong - Laura McClellan of www.theproductivewoman.com
36:30 Mad at Dad - If you're married and if you have kids, you probably go through the same thing - Chiaki Hinohara of www.metalmoment.com
40:19 $100 MBA - - the perfect combination of book smarts and street smarts - Submitted by Michel Nelson 0f www.byhyu.com
41:35 Art of Likability - educational podcasts that are also entertaining - Submitted by Michel Nelson 0f www.byhyu.com
42:45 Stacking Benjamins - interesting stories around the finances - Submited by Steve Stewart of No Debt, No Credit, No Problems
44:44 Writing Excuses - really gets deep into the craft - Submitted by Maya Good of www.literaryroadhouse.com
45:50 Podcast Talent Coach - amazing information that has really helped me improve my show - Submitted by Steave Stearns of www.outsidehealthandfitness.com
47:43 Security Now! - information that comes out is very timely and relevant to my day job - Submitted by Rich Warfield of www.loudpipes.net
50:05 Tim Ferris Show - He interviews top performing people from all different categories - Submitted by Scott Johnson -of Computer Tutor and Ultrafinishers
52:03 99% Invisible - Talks about all the obscure, unique things - Submitted by Sharon Marrel of www.uuperspective.com
53:25 Daily Tech News - excellent technology information that I find extremely interesting - Submitted by Al Holtz of thelastshippodcast.com & learntoselfpub.com
55:01 Thomas Jefferson Hour - life through the eyes of Thomas Jefferson - Submitted by Terry Noorda of discoveringamerica-history.com
56:05 New Media Show - Great Content You Can't Get Anywhere Else - Submitted by Dave Jackson (me)
Have a Great 2016
Thanks to everyone for a great 2015. I look forward to watching the growth of podcasting in the future. If you'd like to have episodes of the School of Podcasting show up on your iPhone go to www.schoolofpodcasting.com/itunes and subscribe today. If you're on an Android you can Subscribe on Android. If you'd like to get the show notes delivered to you for free, sign up for our newsletter.
Check out Dave's Books
Join the School of Podcasting
---
Mon, 21 December 2015
Evaluating Your Podcast Year
Because of My Podcast the Creator From the Blacklist Gets Interviewed on Podcast
Troy produces numerous podcast, but today he is talking about the Blacklist Exposed podcast he had the creator of the hit NBC show contact Troy on twitter and ask to come on the show. While he was on the show he made announcements that were then used in Press Releases that had all the press releases pointing at Ttoy's site theblacklistexposed.com Tory point out that:
The Creator of the Show Called THEM.
It took three seasons (it didn't happen over night).
Make great headlines.
Evaluating Your Podcast Year
My stats are basically flat from the start of the year to the end of the year. I had a bit of an upswing in the middle of the year, and I'm up a bit from last year (kind of following the trends of podcasting up about 3%). Here are some things you can look at:
See what episodes were downloaded the most
See what episodes had the most comments
See what pages had the most visit (check your Google Analytics)
See what got shared the most ( I use Social Warfare for this)
Then look at what didn't do well.
You want to do more of what seemed to resonate with your audience and less of what didn't. Seems obvious, but without a time to evaluate what is working you could be going deeper into the wrong direction.
Top Ten Episodes of 2015
The Journey of Podcasting Starts with a Single Episode- Profitcast's The Real Brian
Taking Phone Calls On Your Podcast
What to Do If You Can't Pick a Podcast Topic
What Podcasters Can Learn From David Letterman
Podcasting's Most Frequently Asked Questions
Making a Living Talking about Horses - Glen the Geek is Never Boring
Audio Technica BP40 - Electrovoice RE320 - Audio Technica ATR2100 USB Microphone Shootout
Jeff Brown Shares 26 Years Of Experience Behind the Microphone
8 Ways a Stranger Can Help You Grow Your Audience
Honorable Mentions
The Most Addicting Social Platform Ever
What Every Podcaster Should Know About Stalkers
Is Soundcloud A Legitimate Option for Podcasting?
New Tools I Started Using this Year
Intelliplayer is a great tool that allows you to add calls to action to YouTube Videos, as well as get more stats than you get in Youtube.
Convert Kit - A great email marketing tool that gives great insights into your email subscribers
Nimble - This is the tool I use to keep in touch with the members at the School of Podcasting and Consulting Clients
Social Warfare - Sharing buttons on steroids for Wordpress.
Simple Podcast Press - For me, the best "Advanced Player" out there. The ability to add an email sign up form AND any button I want, makes it a no brainer.
Cover Genie Pro - Makes great covers, ebooks, and a whole lot more.
*Note some of those links are affiliate links.
Tools I Will Stop Using
Soundcloud.com It may be cheap, but I'm getting zero return for my money.
Lead Pages - Great tool, but the tools I'm using it for (squeeze pages) I can do with Convert Kit. I was going to use their lead digits, but I then realized that I would be marrying myself to the service as my phone number would be in my old episodes.
The One Thing
Other things I've noticed looking back at this year is a pile of training materials that I never went through. I bought them to "watch later" and then went on my ways doing things in a manner that I'm sure could be more efficient. I've used Asana for years. It's a great free project management tool. I've never really mastered the software and its capabilities. This will be the first thing I work on in 2016. Get organized and then identify the ONE THING that I will do next. I've heard about the book The ONE Thing: The Surprisingly Simple Truth Behind Extraordinary Results on how you should pick the NEXT thing that you will be working on and do it. Then the next, then the next. All the while making sure yo are only working on ONE THING.
Don't Forget to Celebrate the Accomplishments
While I could look at the things that didn't work this year (podcasting for free proved -as I thought - to be a bad experiment), don't forget to look at the things you tried that worked (using blab.im for Ask the Podcast Coach has really made that show fun). By focusing on my next meal, I've lost over 20 lbs in the last three months. Check out apps like the Gratitude app, or the Way of Life apps to help keep you focused and engaged.
In Between The Stats
While we can focus on the download numbers, and the amount of revenue we generate, this week showed me my greatest asset. My audience. After many years of therapy and making each other miserable, my wife and I dissolved our marriage. I wasn't looking for a pitty party when I announced it on Facebook, but the support that flooded in via email, voicemail, etc was baffling. I felt like George Bailey in It's a Wonderful Life." I've had numerous pep talks, and some great conversations. I'm as fine as one can be in this situation. I'm waiting for the dust to settle, but I'm looking forward to a much more quiet future.
While I've now been married twice (and for all purposely, my last), I have no children. I have ex-step children who I do miss, but nobody will be carrying my genes. Again, not looking for a pitty party, but just stating the facts. I have always felt like podcasting was a calling. It just fits me like a glove. It allows me to be creative, to teach, to help, and to use technology. It scratches every itch there is to scratch for me.
So I look forward to creating deeper connections with my audience in 2016. I look forward to being focused, and finding more effective ways of getting the word out about the School of Podcasting. I look forward to serving you as we move forward.
Ready To Launch Your Podcast?
Join the School of Podcasting and get instant access to step by step tutorials, a private Facebook group, and "office hours" webinars where you can get your question answered live in addition to email support. If you're not happy within the first 30 days, I'll refund your money. Sign up at www.theschoolofpodcasting.com
---
Mon, 14 December 2015
You Don't Need Thousands of Downloads To Sell Ads - The Return of Glenn The Geek
Creative Ways to Get Your Advertisers to Promote Your Podcast
Glenn made quite a splash when he was on the show earlier this year (it's the most shared episode on the site).
7:02 "Glenn the Geek" is America's Horse Husband and founder of the Horse Radio Network recently had a special holiday program where they streamed live for 12 hours. Here are some stats:
12 Hours Live
20+ Hosts
30 Scheduled Guests including Charlie Daniels, Robin from Disney World, Monty Roberts and American Pharoah Trainer Bob Baffert
Crashed live feed during Bob Baffert, everything else worked all day
Over 100 listener voicemails with songs, poems and holiday greetings.
200 calls during the day (Not all got on air)
Gave away $3,000 in prizes including $1000 Grand Prize
17 Sponsors
Strategies For Doing a Radiothon
He started planning months in advance when he was face to face with the sponsors.
Sponsors who won't sponsor on a weekly basis, may be interested in doing a "one off." (who later turn into a weekly sponsor).
Glenn uses Callinstudio.com to take phone calls and streams via mixlr.com
He put it in the contract that the sponsors had to publish the radiothon on their Facebook page.
He utilized relationships to get great guests. Glen says "It's not who you know, it's who knows YOU."
He got his audience involved who sent in songs, poems, shout outs and more (it took 20 hours to edit together).
They got Charlie Daniels by using the contact form on their website.
They had a title sponsor who was mentioned every hour. Another advertiser sponsored the email section. Other advertisers were tied into give aways.
Results of Horse Radio Holiday Radiothon
He mad 50% of what he makes in a month in ONE day. It was a lot of work.
He picked up new sponsor who decided to sponsor this one day, are now sponsor weekly.
Proof You don't have to have huge numbers to sell advertising. You have to have huge numbers to sell to Ford and Chevy.
For more information about the Horse Radio Network check out www.horseradionetwork.com
Podfest Event
29:55 Podfest is in February at Tampa Florida at podfest.us
For the 2nd year in a row, Podfest is the gathering place for long time podcasters, new podcasters and those who are thinking about starting podcasts. It's a special forum that brings you actionable and strategic education, unique opportunities to connect and collaborate with your fellow podcasters and speakers and access to the best podcasting resources out there!
Use the coupon code earlybird before the end of the year and get $100 off.
Because of my Podcast: Glenn The Geek
2:10 Glen mentioned a kickstarter program for a product that fit his audience. Glenn mentioned them on his show, and they were able to meet their funding target (with one audience member giving them $1000) and now that product is sponsoring Glenn's show.
Brian From Profitcast
Brian was asked to moderate a panel and interviewing the actors of his favorite TV show.
I'm a Verb!
38:27 On Profitcast Brian has now made my name a Verb. As in "I'm going to Dave Jackson this..." (meaning I'm going to interrupt a voicemail to talk to the person).
Streaming Radio Stations
Live365 has a new tool for Podcasters to Create a streaming radio station. They are charging $89 but you get unlimited listeners. Their system is easy to use and more complex than a system using the Centova system (I currently use Listen2myradio). I do like the way you can drill down and see where people are coming from, and they have a system in place for you to make money with your stream (at the rate of $2 for every thousand ads that are played on your station). You can also make money with having people sign up to be a VIP. It's interesting, but I'm not sure the average podcaster will chip in $89 for all the bells and whistles when you can $37.50 for 50 listeners. On my live streaming station, over the last 30 days I've had 66 listeners with the highest number listening at the same time of 10.
Mentioned on this Show
Hindenburg Journalist Software
Launch Your Podcast
---
Mon, 7 December 2015
Audience Participation Blue Print - Today in iOs
The Podcast That Has More Audience Participation Than Any Podcast I've Heard
Rob Walch is the VP of Podcast relations, but he started off 11 years ago as the host of Podcast411. In 2007 he started the then Today in iPhone (later changed to Today in iOs to include the iPad) and Rob has more audience interaction than any podcast I've ever heard. Here are some things I noticed about his show.
Rob mentions and ASKS for feedback and provides his email address and phone number many times through the episode. He states it, and moves on.
He gets his community involved by asking them to contribute original music and artwork
He offers them free apps from developers looking to promote their app to their target audience.
He offers objective viewpoints (he's a fan boy, but realizes integrity easy to lose, and hard to come by) about Apple products.
He uses his sponsors so he can talk about them first hand.
When someone sends in feedback he religiously refers to this person by name.
He reminds his audience that he is "going back to the mail bag" to remind them to e-mail in their comments/questions
He doesn't pretend to know it all. If he doesn't know it, he throws it out to the audience to answer (and they do).
He uses a Google community (with 2500+ members) to community outside the podcast
He uses the same segments for each show, and yet every show is different due to news, apps, and upgrades. So you know what to expect, and still have no idea what to expect.
Every episode is served with a side of snarkiness. Rob is sarcastic and that is the part that I love about the show. His segment "How wrong were they" is always good for a chuckle.
I play a small "behind the scenes" conversation I had with Rob back in January of this year when we were talking "Twitter bombing"
1:10 Because of My Podcast I'm on FM Radio - Mike Dell from Podcast Help Desk
Mike Dell from Podcast Help Desk explains how his podcast lead to him getting a job as a regular on a local Radio show. Find Mike at podcasthelpdesk.com
---