Mon, 4 May 2015
Do You Have Five Number One Priorities?
I was listening to the Podcasters Roundtable that they recorded live on the NMX floor (I was so bummed that I couldn't attend). They were doing a show with the topic of "podcasting issues" In other words, what were the hurdles you are having. One kept coming up over and over, and that was the issue of not having enough time.
How To Avoid The Time Trap - Pick Your Schedule LAST
I am working with a company right now where I will be recording their podcast. I like the topic, and I like the people. It should be fun. We were starting to talk about how many episodes a week, and how long the episodes should be. The podcast will be based on information that the company provides. Its will be arranged in a fashion that they are not used to doing. In the end, the company is not sure how long or hard it will be to give me the information. I also don't know how long it will take to record and edit that information. The answer? Do a test show. Then do another and another. I suggested we wait to pick a schedule LAST, so we can make an informed decision. Ray Ortega produces the Podcasters Roundtable twice a week. Why? Because he has a smile daughter, a wife, and a job. He know how long it takes to create a show, and picked a schedule he can consistently hit. When you publish on a consistent schedule, your audience makes them part of their routine. If you can't publish on a consistent schedule, ALWAYS provide consistent value (and your audience will forgive you). Every time I track how long it takes to create a podcast (audio) I arrive at a four to one ratio. A one minute podcast takes four minutes. A fifteen minute podcast takes an hour.
Time Management 101
You can control time, you can only control you. If you want to control time, you will need to learn the word NO. You will need to have a clear objective of what and where you want to end up in life. You can't control time, you can only control you. Yes, life will bring surprises. How you react to those surprises can dictate what future surprises come you way.
Time Management Insights
You may have heard the tale from Steven Covey about the teacher with the Jar. The teacher had boulders, rocks, pebbles and sand. The teacher put a few boulders into the giant jar, and the class agreed it was full. Then the teacher put rocks around the boulders. The class agreed they couldn't put anything else into the jar. Then the teacher put in pebbles that fell around the boulders and rocks. Finally the teacher put in sand. The bottom line is you need to put the boulders in first. If you put the sand in first, nothing else would fit.
A New Dimension in Time Management
We often operate on the importance of a task, and the timeline. In his book Procrastinate on Purpose: 5 Permissions to Multiply Your Time
Rory Vaden adds one other dimension to time management and that is the dimension of significance.
Importance is how much this matters.
Urgency is how soon this matters.
Significance is how long this is going to matter.
So now its not only what is important now, but what will you do that will make more time tomorrow. That may have a deeper impact on your over-all goal.
Create An Environment of Success
I recently binge watched a show called "Sons of Anarchy." This is another television show that has you cheering the good guys who happen to be pretty bad. I did the math and more or less a season (consisting of 13 shows) take about 10 hours to consume. I've watched all 7 seasons that is 70 hours of sitting and watching the show. You know and I know there are other shows as well. Just think what you could have done with those 70 hours! Does this mean you can't watch TV? I enjoy television and movies. I enjoy food. I enjoy lots of things. The problem is you can't have five umber one priorities. Right now my friend Cliff Ravenscraft is exercising like a madman and dropping weight. How? He has ONE number one priority. I wish Cliff well. I will be interested to see how he finds balance when he hits his target goal. I'm sure some of that balance will be achieved by using the word NO. Turning off the TV (or netflix) is just part of creating an environment of success. There are studies that show Americans spend an HOUR a day LOOKING FOR STUFF. One way to avoid wasting this time is to come up with a plan (any plan) to create your show. I use tools like voice memo on my iphone to capture ideas. I use tools like Evernote, Workflowy, and Asana to management my tasks. I use the clock on my iPhone to remind me to go home if I'm working in my office. Technology can be a boost to your productivity as long as your productivity isn't just entering taks into the new system. You eventually have to do the tasks. But what about that show you really like? Well watch it online (where you can fast forward through the commercials) and if you really want to take your binge watching to a new level use MySpeed. Its a great tool that lets you speed up (or slow down) online videos (including netflix). Organize all of the files you use in every episode into a folder. This way if you ever need to do a show on the road, it's all right there to throw on a jump drive. I use the folder structure of Podcast Name > Episode >Raw/Finished. This means I store voicemails, and any other materials in the raw folder. I use those to create the finished episode. Family issues? Work with your family to come to an agreement on when you will be podcasting. If the family knows Mondays & Thursdays are your podcast days they will be less likely to interrupt you (and if they do, you know its important). A mantra I used in high school and Jr. High School was if I didn't start (drinking, etc) I didn't have to worry about stopping. When it comes to binge watching, if you don't start a show, you don't have to worrying about how it ends. When you get into your studio, with the TV, Twitter, facebook off, you can turn to your task list and start working on those important items that will impact your dream the most.
The Other Thing You Have Control Over: Your Attitude
"The longer I love, the more I realize the impact of attitude on life. Attitude, to me, is more important than facts. It is more important than the past, than education, than money, than circumstances, than failures, than successes, than what other people think or say or do. It is more important than appearance, giftedness or skill. It will make or break a company...a church....a home. The remarkable thing is we have a choice every day regarding the attitude we will embrace for that day. We cannot change our past...we cannot change the fact that people will act in a certain way. We cannot change the inevitable. The only thing we can do is play on the one string we have, and that is our attitude...I am convinced that life is 10% what happens to me and 90% how I react to it. And so it is with you...we are in charge of our attitudes." ? Charles R. Swindoll
Smart Podcast Press Update
This Simple Podcast Press player is the player I use on the Ask the Podcast Coach website. It puts buttons beneath the player for subscriptions (like itunes), and ways for people to join your mailing list. I caught up with Hani to find out what is new. Here are the new exciting features: 1. The ability to have a link right the time in an episode. 2. The ability to easily show your positive reviews on your website (inspiring people to create more reviews). 3. Create a table of past episode with a link to your audio. The best part is it's only $49 for a single use license. For more information go to simplepodcastpress.com
Update on Podcasts.com
I did get a reply from podcasts.com I wrote about it on my blog. In the end, they do not offer a redirect from their site (which is really bad) so you do not want to make this your primary distribution channel.
Ready to Start Podcasting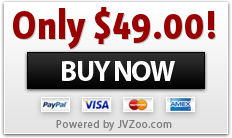 ---
Mon, 27 April 2015
Another Free Media Host? Is Podcasts.com a Good Idea?
Today I take a look at Podcasts.com a new free media hosting company. I've seen a few services like this come and go along the last 10 years. So many people get excited because its free media hosting. Here are some of the things that I have experienced.
They show Adam Carolla on their front page along with people like the Twit.tv network. I would be VERY surprised if these people were using their service.
I sent a support request over 48 hours ago and have received no response.
There is no way to put the audio on YOUR website. Their system is all about pointing people to THEIR website.
They create a secondary RSS feed for your show, and they offer NO redirect. In other words, they get between you and your audience. This is really bad
Their stats are beyond basic
There isn't much documentation for some of their features
On the other hand
They offer android and iOs apps to listen to podcasts
They offer private subscription only podcasts
They offer the ability to sell merchandise
The site is owned by Emerge Media who state that "We're grateful to help 50+ million people communicate in 190 countries, find information and entertain when you need it most." They own person.com, directions.com, womens-health.com, information.com, muchgames.com, bands.com,translate.com and now podcasts.com Their mission statement is, "Taking on the essential roots of everyday tasks and breathing real life into the technology behind them. Empowering humanity in supporting each other and giving them the tools to create a meaningful society surrounded by technology." My Opinion As it doesn't cost you anything, if you've got the time I could see uploading files on to this service as a secondary distribution channel. Realize this may not bring
We've Seen This Before
Podbean is still showing twit on their front page (again, doubtful as they have sponsored bandwdith). Around 2006 Podshow (later Mevio) invested a TON of resources to make a web based system that made podcast subscriptions easy. It also duplicated your feed and people got REALLY mad. There is an article in the latest edition of Podertainment magazine explaining how people who use Podomatic are somewhat slave to them (as they control your feed, you have to upgrade to be able to put in the iTunes redirect to tell iTunes to listen to your new feed).
The Average Life Span of Free Media Hosting
How long Does free last? Podango 2. Mypodcast.com 4. Years Justin.tv 7 years Podshow/Mevio 9 years (they spent over 30 million in funds) Average? 5.5 year
Because of My Podcast - I Interviewed a Supreme Court Justice
Eivind Arntsen shares how his podcast about the (loosely translated) "Legal ABCs" in Norway lead to him interviewing a Supreme Court Justice. You can find his podcast at www.dalan.no More Free Hosting Woes: Mark From Geocaching Podcast Marc explains how he saw a podcast in New and Noteworthy that played a prerecorded message from Podomatic because the host had burned through their bandwidth limit. It's a shames as you can pay somewhere between $5 and $20 to have unlimited bandwidth with companies like Libsyn.com and Blubrry.com (and you can get a FREE month using the coupon code sopfree at either provider). Check out Mark at ohbeep.com
Start Podcasting Today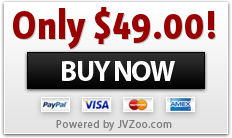 ---
Mon, 20 April 2015
Behind the Scenes of NMX 2015 - Clammr Tool is Addicting
Today I give some behind the scenes of NMX. This was a job 7 months ago I wasn't sure how to handle it. I did it, The show had some great moments, and some moments that we could not control (Podcast Awards). We answer the following questions: Why was the opening keynote on day 2? What happened to the Podcast Awards? Will we be co-located with NAB Show next year?
Last 5 in 5
Mordant from www.successfreaks.com share the last give podcast he listened to. These included:
The Tools Podcast
The Nerdist
Stuff You MIssed in History
Grammar Girl
Clammr is Completely Addicting
When I was at the show I asked Jason Bryant what booth to visit and he said, "Check out Clammr." So I did and I interviewed the guys. Later on my way home I had an extra-extended layover in Houston and began to play with it. It's really cool. In the few days I've used it, my clammrs have been seen hundreds of times. What is a clammr? It's an 18 second clip of your show, or you just recording from your phone (I did an update from the houston airport). You can pull from all sorts of sources for audio, and then you can go in an pick the best 18 seconds (or less). You can even do your own multi-channel recording. You could record yourself saying, Here is a clip from this week's show, and then mix in the clip all from your phone.
Podcast Advertising CPM Getting Weird
During Norm Pattiz keynote, he said two things that confused people. One was that no matter what we thought about the Podcast Awards (which podcastone.com sponsored) he made money. That turned a few people (myself included) off (nobody likes to be sold to). The other one was that PodcastOne.com was using "impressions" instead of download numbers. I had heard rumblings about this and thought, "I need to have Norm explain this to me." Half way through my question, he let me know that there will ALWAYS be gray areas in whatever system of measurement you use. He was very passionate about it. Later I went up to him and explained I didn't mean to upset him. I then learned that Norm wasn't upset. He is just passionate. As we spoke, I could see two very different sides of a fence. Norm with his mammoth sized history in radio, and my 10 years in podcasting. Norm didn't seem to want to apply any filters to his numbers. This makes sense coming from radio. You supply the biggest number you can to the advertiser who then pays you a low CPM (cost per thousand listeners/downloads). In podcasting, we thrive for hyper accurate numbers (which means smaller) and then charge a higher CPM. In the end getting both sides to meet in the middle may be impossible. What we do agree upon is that we want to give our customer (advertisers) a product in the format they want, that delivers value. At this point both sides of the download/impression discussion are saying THEY have THE way to measure. At any rate, with only 8% of podcasters getting 5,000 downloads or more it is not something that most podcasters even think about. However, with services like Blubrry (which spreads one advertiser over many multiple shows) a smaller CPM makes it pointless for the samller shows (which Norm does not deal with).
Subscribe on Android
Blubrry has put together technology enabling listeners on Adnroid to have a one click Subscribe. Currently this is supported by the Podcast Addict app, but Todd Cochrane and the Blubrry team how to get mass implementation over the next moth. It's super easy to use. Take your RSS feed URL and paste it into the box at subscribeonandroid.com, and it will spit out code for a button that when an android users clicks on will have their app of choice open and subscribe to your podcast. As this is BRAND NEW, currently only Podcast Adict supports this, but we are hoping for more adoption going forward. Here is what the button looks like

Blubrry also has a new feature where you can replace any file that you have previously publish without it counting against your monthly allotment. They also allow you to go over your plan by 25% (once a month) with no penalties. This means their 100 megabyte plan would allow you to go up to 125 megs. Full story. If you want to use Blubrry hosting, or their stats, use the coupon code sopfree.
Ready To Start Podcasting?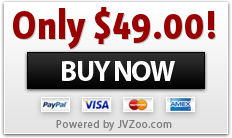 Join The Conversation
---
Mon, 13 April 2015
Podcasting Adds Personality To Your Blog and Business
---
Mon, 6 April 2015
Taking Phone Calls On Your Podcast
While one of the coolest features of the podcasts is the ability to time shift. I can record this on 4/2 and you can listen to it years later. There is one element missing in this and this is live feedback. You get feedback, but it is later when your audience consumes it. Like most things, the more features you add to a product, the more complex it gets. Taking (and recording) phone calls is one of those things that its hard to do without adding more mixers, cables, etc.
Join in on the conversation by dialing 888-563-3228
First Words of Wisdom: Don't Do This
Unless you REALLY want to do this, don't. You will need to (more than likely) pick a time when your audience knows you will be there. Keep in mind when you first start out, you DON'T HAVE AN AUDIENCE YET. So you will be adding extra complexities that will burn you out as a new podcaster and make you want to quit.
How The Stars Take Phone Calls on Their Podcast: You Call Them
I know Jillian Michaels will announce on her Facebook page when she will be in the studio recording her calls. If you are free during that time you send her staff and email with your name and your question. They call you, and get you on the show. I believe Ice T does the same thing.
A Free Way To Take Calls: Google Voice
You can get a free phone number from Google (better known as Google Voice) and route that number to your smart phone (thus saving you from giving out your cell phone to the public). You then talk into your microphone and your phone at the same time. The microphone sends your voice into your mixer, and the phone sends your voice to the caller. To get the caller into your mixer, you can use an 1/8" to a dual 1/4" cable (like this one - affiliate link). You then send the mix of you and your phone into your computer or portable recorder. The Good News: It's free and its easy to control. The Bad News: There is no cue (a line of callers visible to you). Also, as this is your cell phone your wife may call into the show. Reality: Not a bad option. The lack of cue is not an issue as you may not have any callers at first.
Skype in Numbers: $60 a Year
It's very hard to find pricing on the skype site. A forum post showed the price as $60 a year. Here again, you have no call "cue" and it is first come first serve. If someone has called in, the other callers will just here the phone ringing and ringing. The Good News: If you have a co-host this is an easy way to get everyone to hear everyone The Bad News: Adjust sound levels is very limited. You will more than likely become acquainted with The Levelator software (free) and Auphonic.com
Call in Studio: An Inexpensive Call Cue Callinstudio.com charges .03 cents per minute for every caller (you can limit the number of people who can call in at the same time). The phone number is $6 a month. My most expensive show was around $8.00 for the episode (meaning $2 worth of callers). If you do an hour long show it will cost you $1.80 (.03 * 60 minutes). In a nutshell it would take a LOT of calls to get close to the $40 that Blog Talk Radio charges. Connecting you to the caller. Here again, you can use you smart phone to call into the callinstudiocom. You can use Skype (free) to call into Callinstudio.com. You then take that sound and send it into your mixer. From your mixer into a recording device. You may have issues if you only have one computer. Sending sound (the caller) out of a computer and back into the same computer to record is the definition of feedback. You are feeding the sound of the caller back into the computer. This is where you need a mix minus. This means you send the sound of the mix (you and the caller) back into the computer minus the sound of the caller (this is where a portable recorder comes in nicely - you can have the main out go to the recorder and use an auxialry send to send the sound of just you to the caller.
The Good News: You have a call cue. You can have a screener. You can call guest.
The Bad News: You need an auxiliary send for everything you tie to the mixer. If its you and callers. You need an auxilary send on your mixer. If it is you, a co-host, and callers, you need two auxiliary sends. In other words, its getting complicated. its not impossible. But it gets complicated.
Blog Talk Radio: A Pretty Call Cue Blog Talk Radio is working hard on updating their system. They have a beta system that produces CD quality sound. In a few months this will come out of beta. This is great. According to their website you can use their free account and have up to five callers. This may be the best solution for using their phone technology. While they have made great strides, I would not use them as my primary platform at this point. My biggest issue is if you use them as a primary platform (per their terms) you HAVE To use their RSS feed (and there is on way to redirect it). Also when I played with their free account I can't schedule a show between 7 and 10:30 PM. The shows are limited to 30 minutes. Blog Talk Radio DOES make recording easy, but it sounds like a phone. When they get their beta finished you will be able to connect directly from your computer. When you spend $40 a month you can do 2 hours of show a day. Most people don't need that much time. You also get advertising impressions. In general, it is my opinion that you are paying for lots of stuff you don't need.
Tools To Stream Live
Spreaker.com: Spreaker is a great media hosting provider that allows you to stream your show live. Their free service lets you do a 40 minute show whenever you want. You can store 10 hours of media. Their chat system is pretty cool. For $20 a month you can do a three hour show, and store up to 500 hours (basically 9.6 years if you do an hour a week). When you reach your limit you have to pull some shows (I'm assuming older) off. They provide stats on your downloads. You can record via browser, or smartphone app, tablets, etc.
Mixlr.com Mixlr is not meant to be a media host. They make it super easy to stream stuff. Whatever you send at it, it steams. You can use a browser, a smartphone, etc. There are no real stats that you can check. They provide an email with stats, but in general, I would say they don't have stats. For free you can stream up to an hour any time you want. The quality is not as good as the premium plan which is $10 a month. I really like their chat.
Keep it As Simple As You Can
While you may think adding a certain element is cool, you REALLY need to ask yourself, "Do I need this?" The more you add the better the chance you will be purcashing things to play and record on. On my Ask the Podcast Coach show (Live Saturdays at 10:30 am or catch the back episodes ) I was using my cellphone to connect to the phone system (I've used both Blog Talk Radio and Call in Studio) and I played my intro outro using my iPad that went into a my Behringer X1832 USB mixer (lots of auxilary sends) that went into my Mac Mini where I sent it to both Spreaker and Mixlr (I would not recommend that I do that as I'm always testing).
Because of my Podcast: Jeff Steinman
Jeff is the author of How To Quit Working: A Simple Plan to Leave Your Job for a Life of Freedom
and shares how over 60% of his customers have read his book. His book and podcast have now become a business. The one thing that the podcast has really delivered is key relationships. Find out more about Jeff at howtoquitworking.com/
Marc Maron of wtfpod.com got to interview one of his idols Mick Jagger on his podcast. Speaking of Marc Maron, if you have netflix check out his TV show "Maron" and go to season two and look for the episode titles Radio Cowboy. Marc goes off on a morning zoo team and its hilarious.
Podcast Rewind:
I appeared on episode 8 of Podcaster's Group Therapy
I also appeared on the Timelines of Success show.
Ready to Start Podcasting?

---
Mon, 30 March 2015
David Hooper's Big Bold Impact
Podcasting News:
Adam Carolla and Dennis Miller Go on Hiatus after 6 Episodes Buzzfeed Starts Podcasting NPR is Building a Discovery Tool Podcast Monetizatrion
Cash.me is a new way to accept donations. Want to test it check out www.cash.me/$podcastcoach the fee is 1.5% Teespring is a cool mix of crowd funding and podcast promotion. Basic no logo t-shirts are 7.30 (just text), 14.75. You can't order less than 5 (so a minimum order is roughly $75.00). Shipping made my order $18 for a t-shirt with my logo. Want to Support the School of Podcasting? Buy a Shirt
Podcast Rewind:
I was on episode 31 of the Podcast Digest talking podcasting equipment, because of my podcast stories, podcast websites and more.
Join in on the Conversation: Call 888-563-3228 or go to the Contact Page
David Hooper Shares Behind the Scenes of the RED podcast (real entrepreneur development)
David Hooper produced the RED Podcast with his wife Laurel. RED stands for Real Entrepreneur Development. We help you build an audience, sell more products, and make more money. We show you how to find the "hidden money" in your business. In this interview we talk about how:
He recorded a bunch of episode before episodes before adding their show to iTunes He purposely set out to be different than any other "entrepreneur podcasts" When you have a business but you're not in the phone book are you not in business? You can wait and work out the kinks of your podcast before listing it in iTunes He is using the podcast to expand out past his Music Business Audience He created a studio in his home without spending thousands of dollars by using ATR2100 microphones, and a Noise Gate. We talk about his interview process and how he prepares a guest before the interview. Check out the RED podcast in iTunes, or on their website.
Ready to start podcasting? Check out www.theschoolofpodcasting.com
---
Mon, 23 March 2015
Let's Give Them Something To Talk About
Want to join in on the conversation? CONTACT ME
I read the book Word of Mouth Marketing: How Smart Companies Get People Talking
and while the book didn't do a ton for me, it did provide me with one question that can help me build my audience. It provided a question that can help inspire word of mouth. Here it is:
What is the topic you are covering in your podcast that will inspire your audience to tell one of their friends?
So I paid attention to myself this week to see what information I told friends about. I had two. One from episode 39 of Profitcast (a podcast dedicated to examining ways to monetize your podcast), and the MoneyPlan Show (help you pay attention - not interest).
This week was walking around a Holiday Inn in Lavonia Michigan listening to Profitcast. Brian came on and explained how a podcast can be
The kicker is you can only pick two. It can be good and quick, but it won't be cheap. John Lee Dumas had sponsors six months after launching his Entrepreneur on Fire podcast (6 months is quick). His show is great (I'm a fan). It wasn't cheap. He spent $3000 on a mentor, and John had six figures in the bank when he started (hear about this on the MoneyPlan SOS podcast). So it was expensive to start. If you want your show to be quick and cheap, it's probably not going to be good. If your show is going to be good and cheap, it's going to take a while to build that audience (but maybe not using the question above). You can hear Brian dig deeper into the good, quick, cheap discussion on Profitcastuniverse.com I like Brian. I've had him on this show and he co-hosted one week on Ask the Podcast Coach. He's a good guy. So there I was walking around the hotel and his episode just made me think, and then I wanted to shout AMEN! That was such a cool way of explaining a person's podcast. I IMMEDIATELY stopped what I was doing, clicked on the image in the podcasts app and prayed he put contact information in his show notes (he did). He had a link to speakpipe, which then launched the app on my phone and there I was telling Brian how his content just blew me out of the water. WOW. Later that week (now in Toled0) I had the pleasure of meeting Nick Sueberling from the Podcasters Group Therapy podcast (and inside the jungle) and I told him about this "Good, Quick, Cheap" theory. Nick had heard it used in business. This is a great example of things you know that you think EVERYBODY KNOWS THAT (but obviously not - as I didn't). Later I posted it in School of Podcasting Private Facebook group (that you get access to when you are a member). Bill Conrad checked it out and later reposted about the show. He called his "Binge of the week."
Later in the week I was listening to Steve Stewart talk about Bitcoin on episode 179 of the MoneyPlan Sos show, and then he throws in this BOMB of a subject that just blew me away. It tells the story (stories ALWAYS work) of Joe Legal, Jose Illegal. As Steve explains both of these men do construction. Joe Legal makes quite a bit more money than Hosea Illegal. Steve continues on and you hear that Joe pays taxes, insurance, health care, and other costs that in the end leave him having to get a part time gig to make ends meet. Hosea Illegal doesn't pay taxes or for school lunches, health benefits, and other items. It was VERY interesting and done in a "Just the facts" fashion (not really taking sides). The minute my wife got in the car, I had to play it for her. It was a great conversation starter. What topics are you tossing to your audience? Are the conversation starters? The #1 way people find about about podcasts is through word of mouth. Sure we all use Twitter, facebook, etc, but a TON of the word of mouth about podcasts happens face to face. In the immortal words of Bonnie Raitt "Let's give them something to talk about."
How Are You Standing Out?
I was thinking about the news. Every day (sadly) someone gets shot, a politician lies, a new business opens, and a beloved institution closes. A sports guy screams into the camera about a bunch of millionaires who run around and sweat for our amusement. You have a cuddly friendly weather person who secretly knows that they are being replaced by an app on your phone. The news anchor who went to school to be a journalist now gets to read headlines about B list celebrities on reality shows. The sky traffic report from a helicopter doesn't really matter because by the time you get in the car they will have that wreck cleared. This too is being replaced by an app (Waze app) To me its all the same thing. I rarely tell someone about anything I heard about on your typical newscast. I do talk about things on the New Agenda Show (that should be on the evening news). Every Newscast in America Parody (18:30)
Word of Mouth Book
I listened to this book as an Audio book (from Audible - Get a Free Book When You Sign Up). I found it "meh." If you are absolutely brand new to marketing it would be great (tips like "Be nice to people" and "start a blog" I think I have down).
Ready to Start Podcasting?
---
Mon, 16 March 2015
Amy Schmittauer - Does the Work in a Savvy, Sexy, Social Way
Does it matter where you host your media if it's an actual media host? What is Amy Schmittaur behind the camera? What kind of downloads can I expect from my first pdocast episode? If my show is really bad, what can I expect? All of these questions are answered in today's School of Podcasting's Morning Announcements episode 453.
Dave's Thoughts on Spreaker
Colin from Canada asks, "What are your thoughts on Spreaker? Is it too crowded, what do you think of their sound quality?" I've spoken about podcast media hosts in the past, and a few years ago I was not a huge fan of Spreaker. I was contacted by the head of Spreaker, we got on Skype and since then they have continued to add more and more features to their platform. They use to rename your file, tweak your ID3 tags, and there was no way to redirect your feed. Those objections have been solved. Do I have any objections to Spreaker now? Only one (and it's a small one). Both Libsyn.com and Blubrry.com have the ability to have an unlimited back catalog. Spreaker allows you to have a HUGE back catalog, but in the end, there IS a limit (510 hours - thats a lot of episodes - for $20 a month).
Your Host Won't Get Your More Listeners
So many people thought that having their podcast on SoundCloud would bring them more audience (in my circles it brought in an additional 3%). While Spreaker does have a thriving community, in the end don't look to your media host to bring you an audience - you need to do that on your own.
What Kind of Numbers Does a New Podcast Get?
Last week I released an experiment of mind call Podcasting For Free. Episode 4 got 33 downloads in a week. Another experiment I did was trying to make the absolutely worst podcast. I think I succeeded as the first episode released in 2013 still only has 8 downloads. Downloads will always be based on your topic, genre, and background. We have tools to help you shape your content at the School of Podcasting.
Amy Schmittauer Jumps Into the Podcasting Pool (With No Makeup)
Amy Schmittaur is the force behind Savvy Social Sexy. I found Amy on YouTube and I love her sarcasm, and her content. For me, that's an unbeatable combination. In today's interview we discover: 1. Amy is actually shy when the camera is turned off 2. People give you 8 seconds on YouTube to make your first impression 3. In the end, you have to do the work. You have to at least try. 4. Amy is out on her Sexy Savvy Social LIVE tour (see info). 5. The things Amy can do in a podcast that she can't do in a YouTube video. Here is Amy explaining the name of her brand. It makes me laugh every time I watch it (#imjustsayin') https://youtu.be/_oDGxqzO2z8
School of Podcasting Members and Affiliates
If you are a members of the School of Podcasting and School of Podcasting Affiliates we have MOVED platforms (I am now using Value Addon for my membership site). If you have not received your new login information, please visit the Help Desk, and let me know. If you are an affiliate, you need to sign up to continue to be an affiliate (it's free, and easy), and your old affiliate links won't work after the end of the month.
Mentioned on the Show
Ready to Start Podcasting?
---
Mon, 9 March 2015
Podcasting Stats - Lots and Lots of Podcasting Stats
Libsyn.com Podcasting Stats from 1.9 Billion to 2.6 Billion downloads
1.9 Billion in 2013
2.5 Billion in 2014
8 Million daily audience requests for podcast during the fourth quarter of 2014
Unique monthly audience members continued to grow to 41 million individuals in 2014 versus 25 million at the beginning of 2013, marking another milestone achievement
That represents a 37% increase in annual download requests.
The accelerated growth for podcast audience engagement continues with more podcasts being distributed to Mobile devices. Of the 2.6 billion downloads, over 1.6 billion (63%) were requested from Mobile devices, with a 5.4 to 1 ratio for iOS versus Android. At the end of 2014 the WTF with Marc Maron app for iOS, Android and Windows Phone 8 had been downloaded by over 225,000 unique user accounts.
New Podcasters
Over 22,000 podcast shows use the Libsyn Network for distribution and monetization services for over 2.1 million unique, active episodes. New account sign-ups are also at an all-time high with the addition of over 2,300 new shows already in 2015.
Edison Podcasting Stats
35% of Cell Phone Users have connected it to their car to listen
33% of people (approximately 89 Million) have listened to a podcast
55% of people consume podcasts on their smart phone
17% of the US listen to podcasts on a monthly basis (46 million Americans)
10% of people 12+ have listened to podcast in a last week. (27 million Americans)
Of the 10% who listen to podcasts, 23% listen to three, 22% listen to 2, 17% listen to four or five, and 15% listen to eleven or more (averaged 6 per week)
45% percent of podcast listeners have a college degree (compared to 33% of the total population)
52% of podcast listeners make more than $10o,000 a year
NBC won their evening with a 3% rating. The serial podcast was listened to by #5 of the population.
71% (192 million) of Americans have a smart phone
81% of people 25-54 own a smart phone
AM/FM Radio being used in the car dropped 5% from 2014 to 2015
Podcast Awards Website Stats
32.8% of nominees had no email address or form to contact them (twitter, facebook, Google+ do not count)
26.3% had no iTunes icon on their website.
and yet what do people want most? Comments and interaction from their audience, and more subscribers/downloads……
25.3% had no way to download the file
23.5% of podcasters nominted for a podcast award did NOT have an RSS icon/link on their website (on the front page)
there is more to podcasting than itunes. Give people and RSS so they can subscribe on whatever they want to use.
22.8% of the nominees had an RSS feed that was invalid
it doesn't do any good to have a feed if it doesn't work (case in point soundcloud)
17.2% had no visible player to click play when you land on their website (many you had to dig to find one)
14.4% Had no social media to share you content
One other things that were interesting. Some of the top podcasts of 2014 (Serial, Startup, and Reply All) have no iTunes buttons on their website. Yet they dominate.
When People Find Your Podcast They Will Binge Listen
Today I play a clip from Elsie Escobar who (along with Jessice Kupferman) produce the She Podcasts podcast (she is also the co-host of The Feed). The clip is Elsie talking about how she discovered the "What I Wore When" Glamore podcast through word of mouth (the co-host of the Feed Rob Walch's wife liked the show), and when she found it - she downloaded all the episodes.
Because of My Podcast
Michael from the Recovered Podcast talks about how his podcast is helping people get off drugs. For more information go to www.recoveredcast.com
---
Mon, 2 March 2015
Jeff Brown Shares 26 Years Of Experience Behind the Microphone
I am working on an episode that will have clips of people who have been on radio, and I'm still working on it. When I interviewed Jeff Brown from podcasteracademy.com and the Lead to Read Podcast (readtoleadpodcast.com) he just kept bring gold and I just couldn't wait to share it. We talk about
Tips on conducting good interviews
Keep a level of intimacy with your audience
How Taco Bell Almost got Jeff Fired
How do you get guests for your show (when they say no the first time)
We also hear the last five podcasts Jeff listened to.
Behind the Scenes of the Podcast Awards: I looked Stupid and Lived to Tell
This was the first year that the Podcast Awards were owned by the New Media Expo. I am the Director of Podcasting for the New Media Expo and (much like a new podcaster) we found ourselves saying, "This takes longer than we thought." It took so much time that we were copying and pasting stats into PowerPoint Presentations right before we went live (crunching and assembling the numbers took longer than expected).
So there I was rolling out the finalists, and when I went to a slide the information wasn't there. I had checked and re-checked my slides. I mean, I TEACH POWERPOINT AS PART OF MY DAY GIG! On another slide I had pasted the wrong information. As the old saying goes...
Haste makes waste.
This was live in front of about 150 people.
Egg meet face.
As I write this, that was about 2.5 hours ago and you know what?
I'm alive.
I will live to see another day.
I/We learned a valuable lesson (after all they're not mistakes - they are learning opportunities!).
So if you are worried about starting a podcast and you're afraid you'll look stupid, keep this in mind:
1. When you first start out you don't have a very big audience (so nobody will really know).
2. You can cross that mistake off the bucket list and get back to making even better content.
3. You will live. Very few people actually die from embarrassment.
---