Mon, 30 November 2015
Your Podcast Call To Action (CTA) - 11 Tips for Better Engagement
Increasing Your Podcast's Audience Engagement With Better Calls To Action
We love our audience, and we want to connect. We want them to take steps to deepen their level of engagement. We want them to take actions. These often include:
Subscribe, Rate & Review in iTunes
Follow us on Social Media
Join our Email List
Buy products
Shop At Amazon
and that's just a few.
Determining Your ONE Call To Action
Your call to action will be unique to you. We all have different needs, and different motives. There is no one size fits all, but in the end you need to STOP and THINK, WHAT IS THE GOAL OF THIS PODCAST. Them figure out the roadmap to get your audience from point A to point B. If you are in podcasting "Just for fun" you probably still want people to tell their friends. That is a call to action.
Now if I was to honest here, I would say I want everyone to join the School of Podcasting. I need to look at this realistically. This may be the first time you've been on my website, or heard my show. That seems a bit forward don't you think? You don't ask someone to marry you on the first date, so you might not want to close the deal on the first contact with you audience. The cool thing is it is YOUR call. You want to ask someone to marry you on the first date, you can do that. But you might be less intimidating to have them sign up for your email list. From there you have another opportunity to provide value. Notice what I said here, you have an opportunity to serve your audience.
Figure out where you want to go, and the figure out how you're going to get there. It sounds easy, but you might find it difficult. The bottom line is you need a plan.
Tips For Creating a Call To Action
As I said before, you need to figure out what you want your audience to do
Be clear and concise
Be repetitive if necessary
Tell them HOW (sure you know how, but they may not)
Make it E A S Y (don't make them hunt for buttons, or type insane website addresses)
Eliminate competitive calls to action
Explain how they will benefit (not how you will benefit)
Explain exactly what will happen
Explain why they need to do this now
Remove the Fear. Try to avoid words that might seem much of a commitment. BUY NOW vs Add to Cart. Maybe we should be asking people "Get the back catalog" instead of "Subscribe." Explain how they can cancel at any time, and it is free.
Place it in two places on your post. One near the top of the page ("above the fold" and once near the bottom).
In the end, a call to action should convey value, and provide a sense of urgency.
Because of my Podcast - Jeff Steinman
Jeff explains that how launching a podcast boosted his book sales, brought him more traffic, and boosted his interview skills. You can find Jeff at howtoquitworking.com
How To Quit Working: A Simple Plan to Leave Your Job for a Life of Freedom
Podbean's CrowdFunding Platform
For the sake of this argument, let's say that the bar is set at Patreon.com They are the first at an ongoing crowdfunding platform. Others have come and gone, and they are still here. Podbean (a media host) recently launched the ability to have crowdfunding. I went over to check it out. Here is what I found.
It's easy to setup, but in some cases impossible to edit.
With Patreon it's super easy to create a post (think of it like a Facebook Wall) and choose who can and can't see that post. I don't see that option. With Podbean you have a comments section that doesn't seem as robust.
When I watched their video on this, I did notice that their example video shows that all the rewards are outside of the crowdfunding area (bonus content, newsletters). I have an email into Podbean for clarification. I noticed on their demo video someone asked the same question (how do I create a piece of content for a certain support level) and it hasn't been answered.
Podbean does have some badges (something I wish Patreon would provide) that make it super easy to copy and paste and have them appear on your website. the one feature that Patreon has that Podbean didn't event mention is scarcity. In other words you could setup a reward amount and say "Only 5 people can be VIPs." I didn't see this as an option in Podbean.
One of the issues I had with Podbean is not their fault. I was using Feedburner for the Podcast I setup. Feedburner (shocking) had a problem with the artwork. Podbean pulled this artwork (or lack thereof) and uses that in your listing. There is no place in Podbean to change that. With a properly working feed, I wouldn't have had this issues, but I had no way to edit it. After I updated the feed, the image never appeared.
Like Most Humans - I Stuck With the Comfortable
I have a Patreon account for the School of Podcasting and another one for the Ask the Podcast Coach show and I understand the Patreon platform. They also seem to be working on adding more features to the Patreon platform.
Create Clammrs From Just About Anywhere
Clammr has been adding features. Clammr is a tool that allows you to share up to 18 seconds of audio and put it on twitter, Facebook, email, etc. Anyone can listen to the whole episode, or like it and receive the details of the audio clip via email. Recently they announced the ability to integrate with the PowerPress player (something I will report on in the future), but they also had it easy to create clammrs by sharing an audio clip and sending it to clammr. In my testing it seemed to work a bit more reliably if Clammr was open already and then you went to your podcast player and clicked the share button.
From there you will record your audio and be taken to the clammr app where you can fine tune it before publishing it to your clammr account. For more information go to clamrr.com and to here what people are clammring, check out the clammrcast top 20 countdown.
Ready To Start Your Own Podcast?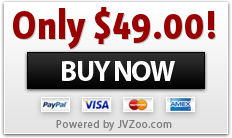 ---
Mon, 23 November 2015
Don't Keep Your Audience Waiting
I've been talking about your podcast from TOP to Bottom over the last couple of weeks. Sometimes its good to go back to the basics and reexamine our shows. The first week we talked about Headlines (the title of your show notes), and I provided a free guide with tools to help you write better Blog Post Titles. Last week we talk about the importance of your introduction and how it is your first impression. This week we are talking about the meat and potatoes of the meal. Your content.
Because of my Podcast Jason Marshall
Jason from the We Don't have Cookies podcast tells a story that has lead him to get a job on radio, as well as appearances on television all because of his podcast.
Be Part of Our Last episode of the Year
Answer the question, "My favorite podcast is.." and explain WHY leave your answers HERE (deadline 11/31)
I've mentioned the book [easyazon_link identifier="0849921902" locale="US" tag="sop2-20"]Secrets of Dynamic Communications: Prepare with Focus, Deliver with Clarity, Speak with Power[/easyazon_link] available at Amazon which is a great book for shaping your content. I've always said that before you press record you should ask yourself, "What about this topic is going impact my listener enough to want them to tell a friend?" If you can't answer that, then maybe you shouldn't press record.
Here are some questions to ask yourself:
Do I have a crystal clear objective about this topic. How do you get crystal clear about a subject? By knowing your audience and what they need or want to hear.
What points do I need to make to obtain my objective?
Don't worry about what they think about YOU, instead think about THEM.
Get To the Point
With Thanksgiving right around the corner when I to my Grandmother's house it was great seeing all my cousins, it was great smelling all the food, it was great eating crackers or whatever little munchies they had out out, but for the most part I wanted the TURKEY and HOME MADE MASHED POTATOES. It was the same at Christmas. My Grandfather would read the Christmas story before we opened presents (a tradition my brother continues). Then we had to sing some Carols. THEN, FINALLY we would open presents.
Your audience is here for the presents.
What do you have a hard time waiting for?
---
Mon, 16 November 2015
You Got Them to Push Play - Does Your Intro Make them Push STOP?
Last week we talked about the importance of headlines, and I gave you a free resource to help you make better headlines. Now in Podcasting you headline is your "Show Notes" title. You can get the free resources at www.schoolofpodcasting.com/headlines
Your Podcast Introduction
People are busy. We hear activity like a badge of honor. How are you ding Bob? BUSY! I'm backed up. I don't get to take lunch. I'M SWAMPED! So with this in mind it is my opinion that your intro should get to the point quickly and answer the following questions:
Who am I listening to?
What is this?
Why do I need to listen to this now?
Get to the Punch Line?
Put Yourself in the Shoes Of Your Listener
When they do a search in Google, or iTunes, etc they see your information and they are asking:
Should I listen to this podcast.
Should I keep listening to this podcast?
Will I come back to listen to this podcast
Today I play intros from the following Shows
Your Intro is Important
Mark Ramsey said at the new Media Expo that unlike radio, every podcast listener starts at the beginning. Make yours count, hit them hard, hit them quick, and let them know what they are going to get.
[clickToTweet tweet="Does your podcast intro move people to push STOP" quote="Does your podcast intro move people to push STOP"]
Get Exposure For Your Show
26:45 November is almost over. Each year I ask you to answer one question. What is your favorite podcast and WHY. Be sure to tell us where we can find your podcast (and what it's about). I'm really interested to see WHY. You can record/upload your answer at www.schoolofpodcasting.com/favorite. There may be a prize involved......
Andrew Hellmich Refused to Podcast For Free - And it's Paying Off
27:48 Andrew Hellmich is from the Photo Bizz Exposed podcast (http://photobizx.com/) and does a podcast about boosting your wedding Photography business. Andrew launched a premium version of his show - when he launched. He knew the podcast would take time away from his business, and with a family to feed he couldn't podcast for free. The other thing Andrew does well, is provide value. He knows people will not pay for horrible content.
In this interview you will hear:
Andrew has hundreds of people paying for his membership
He didn't start in the direction where he landed. He didn't wait to get it perfect. He launched and tweaked.
His current strategy is to have 5 episodes available for free, and if you want access to the back catalog you need to pay Andrew $20 a month.
Passive income is not always passive.
Andrew has been podcasting for three years (this didn't happen overnight)
You will hear how Andrew is not afraid to try new things.
Andrew loves using Hindenburg Software to edit his podcast.
Do You Need a Good Podcast Introduction?
If you ever wonder where I got the female singers, or who did the intro to Andrew's show check out Music Radio Creative you get the top voices from all over the world, and years of experience. They can help you shape your message (for those who are marketing challenged). It's a great service.
Ready To Start Podcasting?
Join the school of podcasting and avoid the common pitfalls of podcasting. You will learn
How to shape your topic
What is the best equipment to choose (Without blowing a fortune)
How to build your website (or resources to have someone else do it)
How to record your show and get it into directories like Apple iTunes
How to promote your show and get exposure
You also get access to our private facebook group, and monthly "office hour" sessions where you can get free consulting.
There is a 30 day money back guarantee. If you join and are not satisfied, I will refund your money.
---
Mon, 9 November 2015
How to Create Better Episode Titles Quickly and Easily
This is an abbreviated list of headline samples from the book "Writing Riches" by one of my favorite authors and podcaster's Ray Edwards. If you buy his book, buy some paper and pencil along with it.
This topic starts at 6:35
The How To Headline (how to write headlines that will bring you more downloads)
The Testimonial headline (I wish I had found Dave Jackson sooner - I could've save a lot of money)
The Give Me headline (Give me 10 days, and I'll get your podcast into iTunes)
The Reason Why Headline (The to 3 reasons people fail at launching a podcast - and how to over come them)
The Probing Question Headline (Do you know the five things that cause people to unsubscribe podcasts?)
The Dominant Emotion (Are you tired of putting out an episode and getting ZERO feedback?)
The Command headline (Be the influencer that leads change in the world)
The If-Then Headline (If you can upload a picture on Faceboook, then you can upload a media file your hosting).
The Warning Headline (Is Soundcloud Going Out of Business?)
A headline grabs attention, draws listeners to press play, communicates the big idea, establishes credibility and joins the conversion that is already happening in your audience's head.
Common Mistakes That Podcaster's Make With Episode Titles
They put the phrase "Episode 123" at the BEGINNING of the headline.
Nobody cares if you're on episode 6, 60, 600, or 6000. What they care about is how you are going to make them laugh, cry, think, groan, educate, or entertain them.
If you MUST do this (I understand it makes it easy to search on your website) put it at the end. You can see in the image to the left that you don't get to see what the title is because half of it is EPISODE XXX.
The worst offender of this is (unfortunately) the web based version of iTunes. It gives you very little room for your headline.
They Put Very Little Thought Into the Podcast Episode Title
This is the SECOND/THIRD thing people see when they find your listing (the first being your show artwork/Title of the Show). I know I am super guilty of waiting till I'd done recording the episode, editing, tagging it, listening to it "one more time," and writing the blog post. You're tired, you're excited (maybe), but you are "this close" to being done and you just "throw anything in there" just so you can press publish.
If you think about it, from the 1890 to the 1940's they had paperboys who would shout out the headlines to entice people to purchase a paper and get the rest of the story. They weren't scream edition #417!
If the podcast title is bad, the podcast will not be heard. Unheard audio impacts no one. (a twist on a John Caples quote).
How To Write Good Podcast Episode Titles
Typically Headlines do one of the following:
Making a promise.
Drawing a picture.
Stating a fact.
Asking a question.
Try these steps
Start with your audience. Cosmopolitan magazine knows their audience.
Write your show notes first. Then write the title. Prime the pump that is your brain.
Write several headlines. If you want to read them out loud.
Pick the most important benefit and include that benefit in the headlines.
Include the product or problem, or guest in the headlines
Often email program like Mail Chimp have A/B testing tools so use two headlines and see which one gets more clicks.
Automate the Process
There are tools such as Headlinr and Freshtitle ($37) are two tools where you enter a subject and they spit out numerous examples of potential headlines/Episode titles. Freshtitle comes with Title Analyzer that rates your headlines and critiques this for you. The Yoast SEO plugin does something similar (and it's free). Headlinr is a browser extension (chrome only), and Fresh Title is software for the Mac or PC. If you're interested in knowing more about Headlines, sign up for my headline resource kit that has videos of these software titles as well as free ebooks and more.
Free Headline Guide
I've created guide to some of the best resources to help you create great headlines. These include free ebooks, Demos of headline automation tools, and some of the best blog posts by Headline experts (I did all the Google for you).
Because of My Podcast: Jim Collison is a Microsoft MVP
2:30 I host Ask the Podcast Coach every Saturday at 10:30 AM with Jim Collison from theaverageguy.tv. It's quite a hoot! We both love to talk podcasting. Last week Jim shared the story of how he became a Microsoft MVP, and it turns out it's because of his podcast.
Do you have something that wouldn't have happened except for your podcast? Share your story and get some added exposure and be heard on this show (I might turn these into a book next year). Contact me.
Google Play Discussion Continues
This topic begins at 22:50
Steve Stewart chimes in on last week's episode about Google play. He is SUPER HAPPY that the #1 search tool is going to promote his show FOR FREE. As for the terms of service, they are there to cover Google's butt in the event someone gets stupid.
Libsyn Launches New Plugin
Podcast Rewind
This topic begins at 30:05
Ideas for Podcasting Episode 5
Podcastonomics Episode 5
Libsyn Launches new Wordpress Plugin
32:25
If you are someone who has been usingPowerPress for a while, then do NOT switch
Ready to Start Podcasting?
Jin the school of podcasting and if you're not happy any time within the first 30 days, you can cancel your subcription and get a full refund.
---
Mon, 2 November 2015
Google Play Terms & Patreon is Paying $3.5 Million a Month To Creators
Any time my podcast can get in front of more people I'm happy. From what I've heard on the Feed Podcast where a Google Rep was interviewed here is what is what we think is going to happen.
Google will pull an episode and host it on their servers (but they won't be a media host) The reason for this is they have control and reliability (come some people do stupid things like put their files on a website host instead of a media host).
They reserve the right to put ads after your show, and you will get nothing an like it.
There will be a directory, you will be able to direct people to a location
There is no set date besides "as soon as possible"
It is just in the USA for starting.
There are specific Google tags (just like iTunes Tags), but you can submit a feed and it will use the iTunes tags.
There will be stats.
They are not splitting your file into bits.
They hope to feature your show when people search for it. They want to give you what you want - when you want it. This is probably why they paid $35 million for Songza (a company that generated custom playlists) back in 2014.
Their artwork spec is from small to HUGE, so for now use your 1400X 1400 artwork that you use for iTunes.
You can add your podcast at http://g.co/podcastprotal
Here are the Terms of Service for Google Play
Check out No Agenda Show for more in depth Media Analysis
So How Do I Feel About Google Coming Into Podcasting?
Anytime my podcast can get in front of more people, I'm very happy.
As I've been online for a while, I've seen Google products come and go (Remember Google Buzz?). So while I'm excited, there is nothing for me to hold, touch, smell, and critique. Am I upset that they are going to host my files? No.
Do I wish they would just pass through my files from Libsyn? Yes, but I understand why they are not. We all have our fingers crossed that they use better encoding that Stitcher (which makes you sound barely listenable).
Am I upset that an advertising company is going to play ads after my show and I get none of that? No. (and I'm not surprised). As long as I can say what I want in my show and use it to direct people back to www.schoolofpodcasting.com I'm fine. Even Google has to pay the bills.
So at this point, I'm "Hooray! - um, I think..."
Terms of Service For Other Hosting Platforms
Blubrry (use the coupon sopfree to get a free month )
Content Producers agree that the content in you shows are free from speech that advocates violence or speech that promotes hate. The Company reserves the right to immediately remove any media content from its Websites that in its sole discretion is deemed to violate the restrictions of this paragraph.
Libsyn.com (use the coupon sopfree to get a free month)
Monetization
Any attempt to directly monetize Your Content via third-party ad networks or other outside business agreements at the expense of Libsyn without written approval from Libsyn is prohibited. If you choose to monetize, Your Content, you agree to utilize Libsyn Service to enable monetization including but not limited to in-content advertising, iPhone applications or sale of Your Content which may include additional requirements for revenue sharing or fees for use depending on the Service.. To request permission to monetize Your Content via third-party ad networks or other outside business agreements at the expense of Libsyn, please email contact@libsyn.com
Spreaker (use the coupon code sopfree to get a free month)
In connection with your User Submissions, you further agree that you will not: (i) publish misrepresentations that could damage Spreaker or any third party; (ii) submit material that is unlawful, defamatory, libellous, slanderous, threatening, pornographic, obscene, vulgar, harassing, harmful, hateful, abusive, racially or ethnically offensive or is otherwise inappropriate; (iii) post advertisements or solicitations of business; (v) impersonate another person or entity or falsely state or otherwise misrepresent your affiliation with a person or entity; or (v) post User Submissions that would be harmful to minors in any manner.
In any case of violation of any of the above user submission rules and requirements or as required by law or regulation, Spreaker reserves the right to take court action and/or report users to the relevant authorities, for instance but not limited to when a user submission becomes subject of a copyright infringement note.
Podbean (use the coupon code sopfree to get a free month)
Podbean service makes it possible to post audios, videos, photos hosted on Podbean.com to outside websites. This use is accepted. However, pages on other websites which embed audios, videos, photos that hosted on podbean.com must provide a link back to Podbean.com from each embeded content to its Post page on Podbean.com. Free Account is intended for personal use ONLY. Professional or corporate users please use one of our paid services.
99% of the time the terms are there for the provider to cover their rear end.
Patreon Best Practices
22:01 Today we are joined by Taryn Arnold the community happiness representative of Patreon.com to take another look at Patreon ( spoke about Patreon in March of 2014 on Episode 399). They are "THE" platform when it comes to reoccurring crowd funding. When Joyride went out of business they directed their customer to Patreon.
Patreon is like a virtual tip jar for your audience to support you. Unlike Paypal (which can have issues when your listener's credit card changes or gets updated, and also may not notify you when a donation happens).
Patreon is working to add discovery to their already vast set of tools.
Patreon is a community building tool - not just a paywall. People who are succeeding at Patreon are treating it as a community tool to interact with their audience (make it two way - not just you putting stuff behind a pay wall).
$3.5 Million is being processed a month to creators.
There are roughly 25,000 active creators on Patreon.com.
Let me do the math for you 3,500,000 / 25,000 - $140 per active user (roughly...)
Be sure to add a link to your Patreon account in you email template so you never forget to mention it.
Most people are doing a monthly setup (instead of a per post item). If you are doing items less frequently, it may be better to set up your account as a "per post."
39:52 Some people like are putting the content they give away for free in Patreon. This makes a singular place for your community to find your content and interact with you. Pete Hollans makes 7,767.05 per video
It costs zero to start using Patreon.com they take somewhere between 4% - 6%
The $5 and $10 pledges are used the most (the average is $7).
You might want to make a few posts that anyone can see so that people who are browsing your items can get a free sample of your content.
[clickToTweet tweet="Patreon is paying 3.5 million a month to creators" quote="Tweet This: Patreon is paying 3.5 million a month to creators"]
My Favorite Podcast Is
I am accepting submissions for my annual "My Favorite Podcast Is" episode. This is where you can get extra exposure for your show. Here is what you do:
Go to www.schoolofpodcasting.com/favorite (you can upload a recording, you can record your message using the Speakpipe button, or call the toll free number).
Let me know the name of your show, where we can find it, and what it's about. Then let me know what your favorite podcast is AND WHY. If you know their website that would be awesome as well. This will be used in the last episode of the year, and turned into a book on Amazon (so more exposure).
Castermind Is Now Accepting Applications
If you want some personalized podcast coaching, with the benefit of a mastermind/accountability group, submit an application to part of my Castermind podcast group.
Ready To Start Podcasting?
Join the School of Podcasting risk free for 30 days. If you're not 100% satisfied I will refund your money - no questions asked. Prices will be increasing in 2016.


Mentioned in this Show
Podcaster's Studio & Podcaster's Roundtable
---
Mon, 26 October 2015
How to Podcast Step 1: Your Podcast Idea
I'm going to be going over podcasting in the next few episodes. So many people think it starts with a microphone (which is a logical start), but it doesn't. It starts with an idea. It might be an idea that is fueled by a need. That need may be to help people. It may be to make them laugh, cry, think, grown, or inspire them. You want to connect with impact. This is where your podcast starts. It starts with an idea.
Taking Your Podcast Inventory
This topics starts at 14:21
What do you like?
What are you good at?
What do other people say you're good at?
What do you not like?
According to the Book Secrets of Dynamic Communication you are either intending to persuade or enable people.
Persuading People
Everyone _______ should _____ (i.e. Every coach should podcast).
Enabling People
Every ____ can ______. (i.e. very coach can podcast).
Even sports shows are insinuating that everyone can/should cheer for their team. A comedy show might be getting you to think about something in a different (funny) way.
Why Would People Listen to Me?
This is a common response. After all it's easy to focus on ourselves. We are our favorite subject after all (right?). So instead of focusing on what people will think about you, think about what you are giving them? It's usually not scary to give someone a gift they know they will love, so why should delivering content that will positively impact them be scary.
Communication is about the person (singular) who you will be helping, persuading, instructing, entertaining them.
So How Do You Know If Your Podcast Will Impact Your Audience?
You need to live in your niche. You need to hangout where your audience hangs out. This could be Facebook groups, Google Groups, Linkedin Groups, Meetup.com, etc. You need to go to where they are, and see what they are talking about. You can read books about our subject, and read blogs as well. You can watch movies about your subject. This is one of those "simple but not always easy" kind of things. There are no shortcuts.
Once you know who your podcast is for, you know WHAT to talk about.
Why Are You Getting Into Podcasting?
There are many reasons:
Be Seen as an Expert
Reach a Global Audience
Find Like Minded People
Boost Sales of Your Own Products
Boost speaking confidence
Engage Your Community
Make additional income
Fun with friends and family.
The WHY is the rudder of your podcast boat. It helps direct the content in the direction that will help you achieve your goal. It your message and your goal are out of sync then you will find it harder to achieve success.
The Main Hurdles of Podcasting
There are many things that stop people from podcasting. Here are what are feel are the top 10 excuses.
Nobody will listen to me
I hate my voice
I just need "one more thing"
People might say negative things
I'm not a geek
I don't have time
We all know that speaking in public is the #1 fear among humans. This means at a funeral, you'd rather be the person in the casket then the person delivering the eulogy.
A Podcast Is A Recipe
My wife makes a kick butt spaghetti sauce. To watch her make it, one might think she has no idea what she is doing. She doesn't measure anything. She has some core ingredients, but at some point she starts adding a little of this, and a little of that. She samples the sauce, and tweaks some more. In the end, it's awesome. It took her years to perfect it.
Every now and then, we will be eating at the table and she will announce that it still needs _____. To her it's missing something. Meanwhile the rest of us are on our second helping as we loosen the buttons on our pants.
When you aim for perfection and miss, you land on really, really good.
If you never serve your sauce until it is perfect, people will starve. In a world of Kardashians and Celebrity Wife Swapping, MY GOD ARE WE STARVING FOR GOOD CONTENT.
Don't Fuel The Stupidity Fire
Podcasting starts with an idea - not a microphone. If you've not figured out WHAT you are going to podcast about and take the step to purchase equipment, you are fueling the stupidity fire. Why? Because it becomes a reminder that you still haven't launched. It puts pressure on you. Now that you've spent money, you NEED to podcast so you don't look stupid purchasing a microphone.
Why you don't want to feed the stupidity fire is you will have enough voices in your head that fuel your lack of self-confidence. This is natural. Unless you have a background in talking in public, you're not going to be confident in your decision to start a podcast - AND THAT'S OK.
With this in mind, don't purchase your Podcast Equipment just yet.
Write Down Three Ideas For Your Podcast Episodes
Do a quick exercise and write down what your first three episodes will be about. Don't worry about the length, format, artwork, etc. What will you talk about. You don't need to script it out, we are just brainstorming. What would your audience like to hear?
When you get that done, do it again. Turn off the TV, NetFlix, YouTube and brainstorm potential ideas for your show.
Once you get that done. You have planted the seed of a podcast. Choosing a name, a website, etc will be in the future, but you have identified that you have something to say, and can create content. Don't over-think this. You can start a podcast.
Other Topics in This Episode
2:23 Learn to Subscribe - Website to send people to learn how to subscribe to your podcast. You can copy the code and put the tutorial on your website. www.learntopodcast.com
3:55 Soundcloud is breaking their customer's podcasts. Thanks to Mike Dell of Podcast Help Desk for chiming in on the Ask the Podcast Coach show. Want to support the show? Become and Awesome Supporter
9:14 New Media Expo apologies for the lack of Virtual Ticket.
36:26 Cleanfeed.net Web based recorder for Google Chrome ( I will be testing this in the future ). I will also go back and look at Squarespace to see what's been updated.. Podbean has crowdfunding. I will be checking this out. (get a free month at Podbean.com using the coupon code sopfree).
40:23 Castermind.com my podcast mastermind group is now accepting applications. If you are looking for an accountability partner, constructive feebdack, then check out castermind.com and fill out an applications (for people who have a podcast). If you are looking for feedback on your show check out the Podcast Review Show
43:08 What is your favorite Podcast and WHY? I do this every year. I want you to tell me about your show, and where I can find it. Then I want you to tell me what your favorite podcast is, where I can find it, and WHY. I will transcribe this and put it into a book (so exposure for you), and then play your message on the last show of the year more exposure for you). If you're interested, go to www.schoolofpodcasting.com/favorite
Ready To Start Podcasting?
Start Ricks Free at www.theschoolofpodcasting.com
---
Mon, 19 October 2015
Four Podcasting Tools Reviewed
Today we have a few tools to peak at. One allows you to record your podcast or go live, the other allows you to add your Blab.im sessions to your Wordpress website, Ray Edwards will teach you how to write better pages, and the last one allows you to book guests.
Spreaker Studio For Windows and Mac
Spreaker has been around a while, and if you are looking to do live streaming this is a great platform. They also are great if you don't want to go live. Their new Spreaker Studio software enables them to move away from the Web Based version they had before that relied on flash technology (which was not compatible with iPads, iPhones, etc). They have had Spreaker Studio apps for a while (also impressive) and now there are desktop versions to go along.
Connect More Than One USB Microphone With EASE.
This has been a problem that wasn't easy to solve in the past. Now if you have multiple hosts with two USB microphones you can easily connect up to three USB microphones into ONE computer. It's pretty amazing and easy to setup.
It also integrates with Skype. This takes adding some additional software, but it takes just a few minutes and it worked like a charm. The best part is there is plenty of documentation so you don't have to guess what to do.
You can create playlists (great for people doing podcasts of music), you can fade from one song to the next, there are buttons that you can assign sound effects to (again with plenty of documentation and tutorials).
If you are person who does their show live, you also have a chat system right in the software.
The only thing you need is a Spreaker account to get it to fly.

You can get a free month of spreaker media hosting using the coupon code sopfree.
Simple Live Press Blab Automation Tool
Right now Blab.im is HOT. This is a FREE platform that makes it super easy to create a live show and have guests pop in and out. It's new and in beta, but it has promise. Hani from Simple Podcast Press (a great plugin for podcasters looking to build their e-mail list) has come up with an easy way to have your videos from Blab.im import into your Wordpress site.
You can set it so you have to approve them before they are put on your website or have them automatically posted. You can add buttons again to grow your email list, your followers on blab, and more. The best thing is Hani. He is open to suggestions as the plugin has been out less than a week. My request would be to allow me to replace the blab.im video with a YouTube version later (to build my views on YouTube).

For more information go to www.simplelivepress.com Here is a quick video I created showing off how easy it is.
Bookly Appointlet Plugin
There are tons of services like Appointlet, and Schedule Once for managing bookings. Most of these have a monthly fee (around $10). I discovered the Bookly plugin and it is super powerful. It ties in with you Google Calendar, and you can control every. This includes the color, your services, your staff, you payment options, your hours of availability, holidays and more. Here is a quick video


Ray Edward Copyrighting Course
I'm a HUGE Ray Edwards fan, and he is giving away a ton of free content on how to write better text on your blog. This could be to grow your business, or to grow your audience. He is a MASTER, and I always walk away feeling smarter after listening to him. To check out Ray's free tutorials go to www.schoolofpodcasting.com/rayedwards
Launching With Multiple Episodes Does Not Automatically Equal Downloads
There are people on the Internet who are saying "If you launch with 8 episodes (or 3, or 5) you get 8 downloads when someone subscribes. This is absolutely false. Once a person is subscribed, they need to go into the Podcasts App (or iTunes or Overcast.fm) and manually download you back catalog. As podcasting gets hotter and hotter, there will be more people jumping into the space that may not giving great advice.
Interview With Hanah From PodClear/Blab.im
Speaking of Blab, they recently purchased Podclear.com and today we get some behind the scenes insight into Blab from Hanah. For more information go to www.blab.im
---
Mon, 12 October 2015
Jason Bryant Turned His Experience Into a Career in Podcasting
Why I Switched from the Podcasts App to Overcast
The last update from Apple broke their own software, and it left it there for at least a week. Never give your customers a chance to find an (alternative because they will). The creator of Overcast recently made it availabel for free (you can donate to help cover the cost $1 a month). Here are the features I love about it.
If I share something I can not only share the episode, but send people to the location I am currently at.
I can listen at surprisingly fast speeds and still understand the content
A 60 second skip button that when I click on it repeatedly takes giant jumps to skip through bad content.
It syncs via the internet so you can listen on your iPhone, switch over to your iPad and pick right up where you left off. You can even listen on their website (overcast.fm).
I can see how much storage each podcast is taking up.
In the end I love it, and according to the app I've saved 2 hours using the Smart Speed feature.
VoiceStak is SpeakPipe on Steroids Let's You Capture Video Testimonials and Feedback
8:20 I love Speakpipe and I've been using it for years. This is a great tool to allow you to capture audio from your audience. You can then use it to build your email list, and you get notified via email when a new message arrives. there is a free plan for Speakpipe, and then plans start at $7/month.
VoiceStak is a similar product that does everything Speakpipe does AND it allows people to send VIDEO messages (up to 5 minutes). You can integrate it to send videos straight to YouTube. It also has no limits on the number of messages you can receive a month, or how many you can store. The pricing starts at $17/month, but there is a very interesting option to purchase a lifetime option for $197 (so after 11 months you are basically using it for free). This might be handy if you have a business and you're looking to create a testimonials page. You could easily send people over to your site and using their computer, phone or tablet, they can leave a video message.
You can use this on any number of sites, and you can place the widget anywhere you want. For more information check out www.schooolofpodcasting.com/voicestak
Jason Bryant Turns His Passion and Expertise Into a Career with Podcasting
Jason Bryant has had a goal of working as a sport commentator his whole life. Starting as a teenager in his high school he has slowly been given opportunities and taken advantage of each one. His hard work, dedication, and passion created impactful results. What results? He was asked to participate in other events. As the old saying goes, "Lather, rinse, repeat." After getting caught in the crossfire of media politics again, Jason decided he would strike out on his own. He was listening to Satelite radio and heard one coaches show, and another, and another. He thought to himself, "I could do a show like this for wrestling."
Jason contacted me, and hearing of Jason's experience and history, I asked, "What's the worst that could happen?" So Jason went to his school and got his first client. Fast forward and you see Jason doing 12 shows and running at Wrestling network at www.mattalkonline.com Here are some things we learned today.
Jason knows his audience, so he had an idea of what to charge. However, it took him a year of tweaking to get it to where he is today. He didn't wait until everything was perfect.
By getting his first client (going to those people you have a relationship with) it became easier to get his second and third.
Jason who states, "I'm not a salesmen," has been helping potential clients see how they could run sponsors on their show and that money would pay for their podcast (and go right into his pocket). So the "non-salesmen" is helping his clients sell their podcast. So when you say, "I'm not ___" you may have those skills but no know it.
Jason realized that its better to provide good content less frequently then a daily show that sucks.
For more information about Jason check him out at www.mattalkonline.com
Are You Thinking of Starting A Podcast?
There is so much information out there about podcasting, some of it is great. Some of the information about podcasting is painfully outdated. Don't be one of those people with a drawer full of microphones they never use. Start your podcast in the right direction, with the right tools, and much less stress. Check out www.theschoolofpodcasting.com today.
---
Mon, 5 October 2015
Are You Missing the Low Hanging Fruit - International Podcast Day Recap With Steve Lee
Got Feedback? Call 888-563-3228 and get your voice on the show.
The top two things I heard from clients consists of:
How do I increase interaction
How do I grow my audience
Increasing Interaction With Your Podcast Audience
Show up. Do you best to create a consistent schedule. If you show up, then they will make you part of their routine. This isn't mandatory (Dan Carlin is awesome and put out an episode every few months), but I would consider it best practice.
Have someone who has never been to your website try and contact you. I AM AMAZED and people who do not have a page with a CONTACT link. Don't get cute and make it "buy me a cup of coffee" or "Interact" make the button/menu item say CONTACT. Why? Because it is what people are looking for.
Let them choose the method of interaction. You can see if you go to my contact page that you can email me, call me (using podcastvoicemail.com ), or use the speakpipe button. You're choice. I've eliminated any reasons that you might have to contact me.
One way to increase interaction is to ask for some. That's right, ask. If you want to know what they think, make it the last line of your show notes and ask them to leave a comment on your website or you can do what Michael Hyatt does and point them to his Facebook page. He who doesn't ask, doesn't get.
How Do I Grow My Podcast Audience?
I've spoken about this in numerous episodes: see here, here, here , and here . You need to Make contact that impacts your audience, GO to where they are, make friends, tell them about your podcast). Today I want to throw in something I am again not seeing on websites.
A play button. If you want people to listen to your show give them a play button. This is one of the reasons I like Appendipity themes. If you want it, you can have a GIANT play button at the top of your page (see www.logicalloss.com for an example). People are not going to get hooked on your content if they can't find it.
When you create content that impacts your audience, they are going to want to tell their friends. Make sure you have buttons that make it easy to do it RIGHT NOW. There are tons of plugins that can add share buttons (they are built in to the Appendipity themes). One of the best plugins is Social Warfare. This plugin is super functional and SMART. You can specify exactly how things get shared on the Internet. Another feature rich sharing plugin is Monarch from Elegant Themes if you are looking for a free tool, check out sharaholic in the Wordpress directory.
International Podcast Day Recap
Today we talk with Steve Lee of Modern Life Media and the co-founder of International Podcast day (Dave Lee, Steve's son is the other co-founder). Today we hear from Steve how:
We had a much more global audience with people from around the world joining in on a live 30 hour live streaming podcast.
Apple was involved and was tweeting out items this year
Many communities were "doing their own thing" to promote International Podcast Day.
Thanks to Steve and Dave for giving us a central spot to "start the conversation"
Podcast Rewind
I recently appeared on the PodupPod Podcast
I appeared on the Moneycast talking about my different revenue streams and my book More Podcast Money
Podcast News
According to a new report released by comScore, almost one-third (29%) of adults with smartphones listen to a podcast at least once a month.
In the 18-34 year-old range, the figure rises to 41%.
The data indicates that 18-34-year-olds are more likely than the average smartphone-owning adult to listen to podcasts on their device at least once a week, 26% vs. 18%.
Ready to Start a Podcast?
Check out www.theschoolofpodcasting.com
---
Mon, 28 September 2015
26 Ingredients to Mix Into your Podcast
Are you trying to start a podcast but you can't seem to come up with something that is entirely new? Today we talk about how there are very few items that are entirely new. The iPod was just an upgrade of the Discman. The Discman was just an upgrade of the Walkman. The Walkman was just an upgrade of the 8-track tape. Typical something original is really a few items that are old that have been combined with something of yourself to make it appear original.
Because of My Podcast I Was Asked to Appear on TV: Wayne Henderson
Wayne Henderson deos a podcast about the Green Bay Packers, and he and his co-host were recently asked to appear on a TV show to talk some smack with some fans of the Seattle Seahawks.
International Podcast Day September 30th: Get Planning Your Podcast For Free
I have a fwe things going on to celebrate International Podcast Day:
My "Planning Your Podcast" course at Udemy is free from now until 10/31/15. Use the coupon code ipd15
I will be hosting an hour of live podcasting sharing "because of my podcast" stories and taking your questions
Castermind Group Podcast Coaching Now Accepting Applications
If you are looking for an accountability partner/mastermind, my "Castermind" is now accepting more podcasters. Here is who this is for and what to expect
This is for the person who already has a podcast launched (if you need to launch your podcast, Join the School of Podcasting)
This is a group coaching, so some of it will be answering questions, but it will also have a short lesson to help you build your audience.
Each Castermind will consist of three people and myself.
If you are interested in applying, go to Castermind.com
The Courage to Be Creative Keynote Session from Podcast Midatlantic
I also appeared on the Podcaster's Rountable where we asked the question, "Why haven't you started podcasting?" This is similar to the talk I gave at Podcast Movement with a bit more emphasis on being creative. There are so many options when it comes to making a podcast. I look at them as ingredients. These are things you can mix together to come up with a unique show.
Live/Recorded
Short Term / Evergreen
Solo / Co-host
Mobile / Studio
Short / Long
Schedule
Scripted / Imrov
Interviews or monologue
Your Delivery
Stereo / Mono
Fact / Fiction
Gender
Comedy / Serious
Expert / Journey
Local / Global
With all these ingredients I find it frustrating when people decide to name their show Librarian's On Fire? It seems an easy way out. What's next, the On Fire Answerman? Look, that's just my onion but I think we can do better.
"It is better to fail in originality, than to succeed in imitation. He who has never failed somewhere, that man can not be great. Failure is the true test of greatness. - Herman Melville
Originality does not mean thinking something that was never thought before; it means putting old ideas together in new ways.
The Only Way to Know How to Do a Podcast - Is To Do a Podcast!
There are some truths:
It's harder than you think
You will hate your own voice
You will get more positive feedback than negative
You will attract like minded people
You will inspire, educate, and entertain people
But you can't do it without pressing record. Here is a tip I learned as amusician to take the pressure off.
Record your first episode, but realize that you will NEVER release it. This takes the pressure off, and you may find that without the pressure you are aren't half bad...
Start Podcasting Today
---