Mon, 6 July 2015
Get in Line to Grow Your Podcasting Audience
Podcast Rewind:
Spreaker Live show with Rob Greenlee - My Appearance
Darren Rowse from ProBlogger (now a podcast) on the New Rainmaker - Dareen started getting new listeners to his content less than 24 hours of launching his podcast.
Startup Podcast stated that 50% of customers at Dating Ring (the company they spotlighted this season) came from the Podcast
Serial Brought 341,000 New Listeners to Podcasting
6:00 Serial posted a report on their effect on podcasting
Serial had a 4.6 % of their audience respond to a survey
23% of their subscribers said this was their first podcast.
90% changed their viewpoint of podcasting.
137,000 Newsletter Subscribers
According to CNN (and these numbers are probably bigger by now) 3.4 million is the average number of downloads per episode (as of 12/2214)
If we take the percentages from the survey results and apply it to the download numbers you get this
23% (782,00) Serial was their first podcast
90% (703,800) said it changed the way they viewed podcasting.
89% (695980) of the first time listeners tried out more podcasts.
49% (341,030) of those who tried out more podcasts are listening on a weekly basis.
Free Subscribe By Email Service
12:18 Blubrry Launches Subscribe By Email service. This is a free way your audience to be notified (by email) of your latest episode. So if your audience is not super tech savvy, you can give them an option (for free) to subscribe and be notified when a new episode is available. It doesn't cost you or your audience any more and there are no ads in the emails to your customer. If you are looking for a free service that will always be free, this might be an option for you.
For me, if a listener of mine is giving out their e-mail that should go to ME. I can get an email list for free with a service like Mail Chimp. Eventually if you get a large list you do eventually have to pay for it.
Here is what it looks like

or you can just have a text link that reads Subscribe by Email
Finding Your (Captive) Target Audience
16:55 Promoting your podcast is simple, but not easy.
Here are the steps:
1. Identify who your audience is.
2. Make content that impacts and inspires them.
3. Go to where they are.
4. Make friends and build relationships with them.
5. Tell them about your podcast.
When you make content that impacts and/or inspires your audience they will talk about your podcast
I am working on an article for Podertainment Magazine about growing your audience. This month's article will be based on some stories in the book Fizz: Harness the Power of Word of Mouth Marketing to Drive Brand Growth
in the book he mentions how the Bissell swepper company had a sweeper that was quiet (no motor ) and powerful (able to suck up small toys). They needed to get this in front of their target audience (Moms with small children).
They went to the mall and through pine tree needles on the group and swept them up - right in front of the line for Santa where their target audience was. The great thing is the kids got involved and took turns using the sweeper. Mom's took pictures and shared them. They told their friends about it and word of mouth marketing boosted sales by 15% the first year and 25% the second.
Musicians Playing Laundromats
Back in 2008 Dave interviewed a musician who had started playing gigs in Laundromats. The idea was the audience couldn't leave. He built a rapport with them, sold CDs, and eventually the audience started coming to gigs the musician did with his band.
Demo CD
Dave used the service Kunaki.com to make sample CDs. This was filled with small clips of audio that secured credibility of the show, and gave great tips that would impact the audience. Dave delivered these to the local Gutiar Center (where his target audience - independent musicians shopped). Not the best use of this idea. The audience is not captive, and there is no way of tracking it (if I ever do this in the future, I will have a special address like schoolofpodcasting.com/cd to track the effectiveness).
If you make a demo CD be sure to start off by telling people what to expect, and how they will benefit.
Catermind Sold Out - Waiting List Open
Last week Dave announced a new "group coaching" class called "Castermind" where people who already have launched a podcast could get personalized coaching at a discontented rate (three people in a group). We will meet once a month and get access to a private group on slack.com If you missed it, you can sign up for the waiting list at www.castermind.com
Mentioned on this Show
Podcast Review Show
Platform: Get Noticed in a Noisy World
Ready to Start Podcasting
Check out www.theschoolofpodcasting.com
---
Mon, 29 June 2015
Cale Nelson Had a Sponsor Before He Had His First Podcast Recorded
Group Coaching: Castermind Group Coaching
I'm starting something new and I have room for three people. I may expand this in the future, but for now as I test this out there will be three people (four including me). We will meet once a month on a Tuesday night. We will talk about where we we are, and where we want to be. We will talk strategies, measuring our progress, and sharing what works and what does not. I am running this promotion via Joyride, so you can sign up here. Seating is limited.
Podcast Advertising Works
In a recent article about the popular podcast Serial, "81 percent of "Serial" listeners between October and December correctly recalled a season one sponsor. And almost all of them knew it was Mailchimp and what the email-marketing service does."
Podcast Advertising Pays - If You have the Numbers
An article on theawl.com stated this about podcast advertising (using Midroll). The company's ads—"integrated, native, often host-read spots"—are hugely effective compared to most internet advertising, so businesses pay good money for them. Podcasts, which tend to run one or two ads before the show and two or three ads during the show, can earn around three hundred dollars per ad if they average at least ten thousand listeners. For the elite circle of shows with over four hundred thousand listeners—generally the iTunes Top 50—a single ad spot can net over ten thousand dollars.
Podcast Idol? WNYC Launches Podcast Accelerator
WYNC has launched what they are calling a Podcast Accelerator.
What is it?
The WNYC Podcast Accelerator will give both established talent and up-and-coming storytellers the opportunity to pitch their big podcast idea and potentially win the chance to produce a pilot.
The application period will run from June 25 until July 15. Five finalists will be paired with producers from top WNYC podcasts who will mentor and train the candidates, helping them hone their pitches. The winner gets the chance to produce a pilot episode with a WNYC producer. The Podcast Accelerator is open to anyone able to attend ONA and who is NOT a current employee of NYPR. The conference is $769.
Finalists get one complimentary ONA badge apiece, and benefit from a six-week virtual mentoring and training period, in which leading audio producers will help you hone your pitch, including story lines, character development, sound, texture, voice. In addition, you'll have two virtual meetups with fellow finalists, ONA's digital director and a WNYC producer to share ideas and progress. The winner will have a chance to create one pilot episode with a WNYC producer
The President Was Interviewed on Marc Maron's WTF Podcast
This episode set a new record for the most downloads in a 24 hour period ( 735,063 or 30,628 and hour, or 510 downloads a minute). The previous record holder was Dan Carlin with his Hardcore History podcast that had 351,000 downloads in 24 hours)
CarPlay and Android Auto Going into 14 Chevy Models.
While we've heard about Apple CarPlay and Android Auto a while back, they are starting to be installed that normal people can afford. For the 2016 model year, Chevrolet will offer Android Auto and Apple CarPlay compatibility in more models than any automotive brand. The 14 Chevrolet models include the all-new 2016 Cruze compact car, which will debut on June 24. Cruze is Chevrolet's best-selling passenger car, with more than 3 million sold since launch. Additional models are listed in a chart below.
New Podcast Stats From Edison Research
A new Edison research report has come out on who is listening to podcast showing how podcasting is continuing to grow.
49% have now heard of podcasting
33% have listened to podcast
17% Have listened to a podcast in the last month.
Listeners are now 50/50 Men/Women
The Smartphone has had a HUGE impact on podcast growth.
Biggest Age Groups Listening to Podcasts:
20% 25 - 34
17% 35 - 44
15% 45 - 54
15% 18 -24
15% 12-17
12% 55 - 64
6% 65+
10% of Americans have listened to a podcast in the last week.
Podcast Listeners Have a Profile on
77% FaceBook
66% Google +
36% Instagram
35% LinkedIn
33% Twitter
28% Snapchat
27% Pinterest
17% Vine
14% Tumblr
60% use social media several times a day.
Cale Nelson Had a Sponsor Before He Started His Podcast
Cale Nelson is an awesome guy living on a farm in South Carolina with his five kids (who are home schooled). He spent a decade in Christian Radio, but with five kids switched jobs to devote more time at home. He missed the microphone. In 2014 he started the the Fo Time podcast (an inside joke for anyone in the Amateur/Ham Radio world). He approached a small "Mom and Pops" vendor of Amateur radio called MTC Radio about sponsoring a show he wanted to do.
As he had never met these people, all he waned for payment was the "Mom" of the shop to do his voice over work. In exchange for the Voice Over, he would mention their website. This would allow everyone to see if this was a good fit. Once this original "trial" portion was over they could meet and examine moving forward.
MTC Radio came on board. Things were going smooth, and the podcast grew fast. Cale states that in a few months his podcast numbers were 7 times what they were when he started. He went back to MTC radio to see if there was a way he could be paid more for the sponsorship. It turns out that MTC gets paid to promote certain products from companies like Kenwood. They took that money, and gave it to Cale to promote those products on his show. Now not only did he get the added funds he was looking for, he got MORE than he asked for.
The manufacturer benefits. MRC Radio benefits (because Cale sends his audio to their website to purchase the equipment). Cale benefits by making some spending cash.
LESSON LEARNED:
You Don't Need Giant Sponsors For Your Show
To get a sponsor you have to ask
Treating your advertiser like a partner can lead to bigger payouts.
Don't underestimate the power of the niche
Mentioned in this Podcast
Ready to Start Podcasting?
---
Mon, 22 June 2015
Fanning The Fan Boys and Girls to Grow Your Audience
There is a great saying, that those who learn from their mistakes are smart. Those who learn from other people's mistakes are wise. Marc Johansen sent in a voicemail stating how another podcasters who has been on the scene for almost to years stated that Apple created podcasting (they didn't) and many other obvious "untruths." It seems everyone who can press record has now dubbed themselves a podcast consultant. What is a person to do?
Because of My Podcast: Marc Maron
Marc Maron has already interviewed two of his childhood heroes in Mick Jagger and Keith Richards of the Rolling Stones and today he is releasing an episode where he go to interview The President of the United states. The President of the United States was on a podcast called WTF. Which makes me ask, WTF?
Why Good Podcast Consulting is Expensive
I occasionally get caught up with watching other consultants. I was listening to a Duo who just launched their podcast course explain how they had to record their episode four times due to a strange white noise they get when using Skype, I want to shout "Turn off the setting to let Skype adjust your volume." Now if they had hired me to troubleshoot their problem that call would have taken 5 minutes (and the way I work, they would billed for minutes - not 15). Currently a five minute call with me would be around $12.50. You might say, "How can that be it only took you a few minutes!" The truth is it's taken me 10 years of playing with technology and working with hundreds of people and their podcasts.
My Podcast Dilemma
If I start calling people out, I look like an egotistical jerk. If I say nothing, there is a chance you might fall prey to their crap. When in doubt, focus on making content that will inspire and impact your audience and let the chips fall. If you truly impact your audience, they will tell others about your show.
Podcast Rewind
I appeared on the Podcasters Roundtable with +Ray Ortega,+Daniel J. Lewis +David Jackson +Jerod Morris +Tawny Fineran and+Pilar Orti to discuss the ins and outs, ups and downs of having a podcast with co-hosts. You can hear it here.
If you do interviews you HAVE To go listen to Erik K Johnson Podcast Talent Coach podcast. OMG! He has been doing a four part series on Interviewing that is just super cool and really gets me thinking. Check him out at www.podcasttalentcoach.com
Follow Up On the Haters Episode: Last week we talked about dealing with negative comments and Max Flight had a great comment. He stated when someone sends you an email, tweet, etc that is negative. Ask them for their phone number of skype ID and ask them to have a live conversation. It will truly separate the men from the boys. In the end you may end up with a friend (who knows).
Daniel J Lewis celebrated five years with his Noodle Mix network. He did an episode where he shared what he has learned in the past five years.
A Strategy To Help Grow Your Audience: Say My Name
I was driving to Michigan and my GPS had taken my the same way it always does. I looked up to see the see that the road I was supposed to take was closed. Oh no. I started following detour signs, but I was supposed to be going north, and instead I was going south. The sun would be going down, and I was getting stressed. Luckily, one of my favorite podcast from Moondog Marketing came across my playlist. John Buscal has been on this show, and I've been on his. I love the way John breaks down marketing concepts into wording that anyone can grasp. The bonus he was interviewing Andy "Dr. Pod" White. Both these guys rock, and to have them on the same show was like Ted Nugent doing a duet with Eddie Van Halen. The best part, was the stress of being almost lost subsided. I wasn't alone with just me and the woman in my GPS. My buddies John and Andy where with me and I didn't care if I was late getting to the hotel.
Then it happened, they started talking about American Podcasters and before I knew it they were talking about ME. Later on the phone with my wife, I had to tell how stoked I was that my two buddies had said such kind words. I've shared the story before that when I was in Jr. High I had called a radio station and requested a song. They wouldn't play the song I wanted but instead asked me to ask them to play some Journey (or other non-metal band). Later, I heard myself on the radio. While the lack of authenticity some what ruined the moment, I WAS STILL ON THE RADIO!
So I asked the members of the School of Podcasting if they had this type of experience. It's not a huge surprise, but many of us had had similar experiences. When you hear your name of a podcast its a rush. In one case John Bukenas from lets reverse obesity said he almost crashed his car. Nick Seuberling from spnt.tv told his wife who also got excited. My co-host Jim Collison from the Average Guy TV says he gets a holt every time I mention him on the show. I heard an episode of Ask Pat where the person who sent in the question stated he would "lose it" if he heard his voice on the show. Pat said that "losing it happens alot."
Make it Authentic
Does this mean you next podcast will just be you reading names? No. It's when someone mentions you, and they didn't have to that it maximizes the effect. I donate $10 to the Rock and Roll Geek show and every month Michael Butler reads me name. I am proud to support my friend, but its not the same jolt because he is supposed to read my name.
TANGENT: Let's take a tangent shall we? It has been said that the favorite word people like to hear is their name. I get that, and this episode helps illustrate that. But I do hate the fake use of names when I'm interviewing someone. I ask the question, and they say, "You know Dave that's a good question (no it's not), and Dave when I ...." It's like keyword stuffing. You're saying my name over and over trying to stimulate me. It is a strategy used by telemarketers. Podcating is about being real, and trying to butter me up with my name? I can smell that a mile away.
Contributors:
Doris Smith of the Knit and Pearl Podcast
Jason Bryant of Mat Talk Online
Mike Dell of Podcast Help Desk
Daniel J. Lewis of The Audacity to Podcast
Jim Collison of the Average Guy Network
Nick Seuberling of Podcasters Group Therapy (and others)
John Bukenas of Let's Reverse Obesity
Henry Jasper of Voices That Carry
John Buscal of Moondog Marketing
Andy White from the Podcasting Advisor
Ready To Start Podcasting?
Join the School of Podcasting and get step by step tutorials on topics such as planning your podcast, choosing the right equipment, plugging all your podcast equipment in, creating your podcast website, understanding Wordpress, Understanding RSS, Publishing Your Podcast, Growing Your Audience and so much more. You have 30 days to try it, and if you're not satisfied, you can get your money refunded.
Sign up at www.theschoolofpodcasting.com
---
Mon, 15 June 2015
Do the Best You Can and Realize Some People Will Think You Suck
Quick Tip for Crowdfunding
When you find a tool to help your fund your audience (Patreon, JoyRide, etc) instead of sending those people to their website, use a pretty link and direct them to the page. Why? Because what if a better system comes along? You will have all these past episodes pointing them to a website that no longer is relevant. I lucked out once and I have a link to Audible. Audible change their company that handles their affiliate program so my link changed. By controlling your link, you can simply update what that link points to and your back catalog stays intact.
For Example: My Patreon page is schoolofpodcasitng.com/patron and my Joy Ride page is www.askthepodcastcoach.com/joyride
They Said I Was Nothing
Today I answer a question I originally Answered on Ask the Podcast Coach. It's from Elsie and Jessica from shepodcasts.com and they are wondering how to handle haters.
Here are some things to consider.
1. The Source.
Is this person a regular listener? If not, then let them go their way. They are not your target audience.
2. Do they Have a Point?
Is what they are criticizing you about have any validity?
3. Can you implement the changes without changing who you are, and the goal of the show.
If implementing these changes is very unnatural for you, or if it would change the dynamic of the show, then it may not be in the best interest of the show to put them in place. If you try to act a way that is not you, it makes podcasting a chore.
Do the Best You Can Do, and Sleep Well At Night
In my job as an instructor I get put into positions that were not made to conduct training.
Recently I was asked to teach a class on Excel 2010 where some of my students have had Excel 2007, and some has Excel 2013. Some had mouse skills, some didn't. Some could see, and others could not.
I did the best I could.
I try to live without regrets, but that can be a tall order.
Be Yourself
I crack jokes during my class to try and keep it entertaining. I teach a large amount of Microsoft Excel. It's primarily number crunching program. Not exactly the most exciting. So by interweaving stories, jokes, and insights, it gives my students a "brain break" and makes the class go faster.
When my niece was growing up she was spooky smart. Why? Because she started learning playing computer games when she was 2. She graduate High School with 1/2 a degree from Kent State University. Why? Because she didn't realize she was learning. She was just having fun while Roger Rabbit taught her how to read on the computer.
Consequently, I try to do what I have dubbed "Edutainment." It's educational and it's entertaining (or at least not boring).
Someone Won't Like Your Jokes
Every now and then I will get a review from my students, and someone will comment that they didn't like something about my style. I'm ok with that, because in every class, in every situation, I try to the best I can with what I have at that time. I can sleep at night.
This week on Ask the Podcast Coach's post show, my co-host explained how he had a co-worker explain how they had found podcasts and were listening to Entrepreneur on Fire. She didn't care for John Lee Dumas (Blasphemy!) . Jim told her to try Pat Flynn's Smart Passive Income. She enjoy Pat's style more. Is John's style wrong? No. It's different.
Want to Start a Podcast?
---
Mon, 8 June 2015
Are You Aware of the Women in Podcasting?
Today I have the joy of interviewing Jessica Kupferman and Elsie Escobar from the Podcast called She Podcasts and now they have launched a specific Podcasting School of Women ($997). This segregated approach lead some men going, "Do we need a special school of Women?" and the answer (according to Jessica and Elsie is yes.
Podcast Rewind - Dee Snider on Radio
2:21 Today I play a small clip from Dee Snider's Snider's Comments podcast (iTunes) who explains how radio is so bad, that people PAID MONEY to NOT listen to it. Satellite radio requires more hardware in a time when everything was going to the phone. My favorite part is Dee asks, "Name me three people in their 20's that are listening to Satellite Radio."Dee's show is on Podcast One, and is available at DeeSnider.com and iTunes
Why a School of Women?
You may not be aware of this, but Men and Women are different. Men like to get to the point, and Women love details. In today's episode Jessica reveals a story where she asked a man about her show and his answer was to shorten the episode length and do more of them. When she shared this with her female audience, they told her "NO! Don't DO THAT!"
In some cases Men "getting to the point" with their answer may come across as "salty." It may come across as impatient, and short. When a man answers a question he has good intentions (we love to fix stuff) and yet the delivery of the answer may not connect with everyone.
For the record, there are plenty of women podcasters (the women who are listening need to get their friends listening to BOOST the AWARENESS of women podcasters, as well as shows geared towards women.
Never Forget It's Your Show
Does this mean you need to be more politically correct when you speak into the microphone? One should never knowingly, intently say things to hurt people. However, in a world that is getting more and more sensitive - you're going to offend someone. You are the best at being YOU, and if speaking a certain way doesn't come naturally it may hurt your performance. It may cause you to over think topics.
One of the things I LOVE about She Podcasts is that I AM SO NOT THEIR TARGET AUDIENCE. Case in point, in one episode Elise admits she has a crush on someone. I don't think you'll hear that between Ray, Daniel, and myself on the next episode of the Podcasters Round table. And you know what? That is ABSOLUTELY OK!. You are NOT going to please everyone, and if you try your show will lose in the end.
Elise and Jessica were contemplating letting dudes into their private Facebook for women only. I APPLAUD them for NOT letting men in. It's THEIR group, and they can handle it any way they want. You can always make your own group.
How Did They Start?
Jessica and Elsie met at a business school and often crossed each other past. When Jessica heard that Elsie was podcasting she immediately connect with her. It wasn't long until they noticed there was no "female - podcast about podcasting." So they thought, "We should make one," and they did.
One Passion Different Approaches
When I listen to the show, Elsie (who has a background in Yoga) and Jessica (who may across as "Feisty") compliment each other well. Jessica is always ready with a joke, and Elise has an completely infectious laugh. According to their website, "Jessica Kupferman is an online business consultant who helps small business owners and solopreneurs find their voice, create irresistible online products and design their business by their own rules. Elsie Escobar is a digital Jedi, working in the mystical paradox between tech and holistic living choosing podcasting and the magic of audio as her weapon of choice." It's a great mix.
What To Expect at the Podcasting School For Women?
Jessica is using her branding and marketing experience, and uses it to tie into Podcasting. Instead of "how to use Facebook" it is now "How to use Facebook for podcasting."
Elise can help with the Technical end as well as getting the confidence to press record.
Thee are insights into how to handle guests.
Elsie set up the course so that you examine yourself first. This way you can understand who you are, how you will react, and prepare accordingly.
They also go back, and explain what is a podcast so they can explain it to their audience.
The lessons are live, but recorded so you can listen later.
Other Podcasting Resources
If you don't' currently have the budget ($997) for the school, you can join their Private She Podcasts Facebook Group for free.
They will also be doing a full day session at Podcast Movement (save on your ticket to Podcast Movement - the event - using the code sop)
You can also list your show in their She Podcasts Directory
Ready to Join the School of Podcasting?
Get step by step tutorials
Private Facebook Group
Networking/Q&A "office hours" webinars
30 Day Money Back Guarantee
Go to
---
Mon, 1 June 2015
Anatomy of a Story - Podcast Listening Party
Today we look at what are the key ingrediants to stories that are used in books, movies, plays, and how some podcasters have used these elements to make engaging content for their audience. If you want to dive deeper into engaging content check out my friend Erik K Johnson at www.podcasttalentcoach.com who really know the ins and out of content shaping.
Last 5 in 5 from Josh Rivers
Read to Lead Podcast with Jeff Brown (business books)
Wordpress Plugins A to Z (learn about plugins )
Weekly Web Tools (tools for web designers)
Thanks to Josh for the opening, and for the last five in five. Find Josh at creativestudio.academy
Stitcher Now in Deezer
Stitcher was purchased a while ago, and now those shows are starting to appear in Deezer. Full story
No Longer Impressed With Joy Ride
(8:35) I interviewed the head of Joy Ride a little while back, and I love their interface and other items. It was nice to see an alternative to Patreon. Well I've been trying to setup a campaign, and you have to jump through hoops. I've email their support twice (will try again, one more time). It just seems (in my opinion) the only way I get any help is to e-mail the head of the company. I will keep you posted.
If you want to see Dave's Patreon page, go here.
Patreon Podcasts Popping Up
(10:45) Official Patreon Podcast (itunes)
Unofficial Patreon Podcast. (itunes)
Podcast Listening Party - Dee Snider Launches Podcast on Podcast One
Dee Snider is the singer for Twister Sister, he has many successful radio programs and now is launching a podcast on podcast one. It's call Snider Comments. It has a super long intro, but Dee comes in attitude a blazin'. It should be fun.
Anatomy of a Story
A great book that looks at some of the best presentations and breaks them down and examines WHY they worked. Why they connected with their audience. The book is called Resonate: Present Visual Stories that Transform Audiences
Stories are often the same layout
1. A relatable likable hero
2. The Hero encounters a roadblock(s)
3. The Hero emerges transformed.
In some cases the hero was reluctant to take on the responsibility. They finally decide to take on the roadblock, you think they may not make it (but they do). Then you see them after they have made it through the storm/roadblock.
Entrepreneur On Fire Questions Use Many Of These Elements
I was on the Entrepreneur on Fire Podcast on episode 263, and looking at John Lee Dumas's questions they use elements of story telling
1. Intro
I will give a brief intro about you and your business, and then turn it over to you to elaborate. - introduce the hero.
2. Success Quote
Here you will share a success quote/mantra you enjoy & how you have applied it to your life. - transformation
3. Failure / Challenge / Obstacle
What failure/challenge/obstacle have you overcome and what were the lessons learned? - roadblock.
4. The "AHA" moment
Discuss an "AHA" moment you have had and how you turned that AHA into success. - transformed
Have you had an "I've made it moment?" - transformed
5. Current Business
What is one thing that is really exciting you in your business right now? - transformation
6. Lightning Round:
What was holding you back from becoming an Entrepreneur? - roadblocks
What is the best business advice you have ever received? - transformation
What is something that is working for you right now? - roadblock
Do you have an Internet resource, like Evernote, that you can share with our listeners? - insights..
What book would you recommend to Fire Nation? - insights into you, and great monetization strategy
Imagine you woke up tomorrow morning in a brand new world, identical to earth, but you knew no one. You still have all the experience & knowledge you currently have, your food
and shelter is taken care of, but all you have the next 7 days? - more insights into you.
Behind the Scenes of a Podcast Launch - Clammrcast is Now in iTunes463
After recording a few episode I've now released Clammrcast into the public and into iTunes and Stitcher.
I didn't think people would download the back catalog (three episodes) but they did.
This did land me at the rank of 1150 in New and Noteworthy (subscribe, rate and review to help bump us up)
You don't need to have multiple episodes to be in New and Noteworthy. You can be new only for 8 weeks, you can be noteworthy ANY TIME. (so you don't only have 8 weeks)
I got 47 downloads of the first episodes, 31 downloads of episode 2, and episode 1 got 27 downloads.
I will be launching a new podcast that will not be an ongoing show. I will use it answer common questions (best microphone).
Mentioned in This Show
Best Podcasting Gear - Dave's Amazon Store of Podcasting Gear
More Podcast Money: Turn Your Passion into Profits
- Book about making money with your podcast
Thanks to Henry from the Voices that Carry Podcast for the Review in iTunes.
---
Mon, 25 May 2015
What Podcasters Can Learn From David Letterman
Today I talk about David Letterman and what we can learn from his retirement. We also talk a little Podcast Movement (use the coupon sop to save at podcastmovement.com). Some people are NOT going to Podcast Movement because they invited Glenn Beck. How cool is it to be so hated that people will bite of their nose to spite their face?
Because of My Podcast I'm Reconnecting With My Brothers
Daniel Herrick creates the five lights podcast. 5lightspodcast.com Due to his podcast he is connecting with his brothers.
Last 5 in 5
What were the last five podcasts you listened to? (from Daniel Herrick) Flat out Fever Podcast (formula 1) On the Limit Podcast (formula 1) UK Podcasters (podcast conference) Judge 13 Podcast (F1 podcast) Around the NFL (NFL Podcast) School of Podcasting (Podcast about podcasting)
Punch You In The Face T-shirts
I had dinner with Ryan K Parker of Foodcraftmen.com who is now famous for his line "No one will punch you in the face" (about your podcast schedule). He had said people had told him to put it on a shirt. So he did. I ordered mine. How about you? Orders are printed and shipped when the time expires (May 31st). You can expect your package to arrive around 7 days after printing starts. Domestic orders are mailed via first-class or priority mail (USPS). Shipping costs $3.99 for the first item and $2.00 for each additional item. If you want to make your own shirt, Ryan is using TeeSpring. I spoke about TeeSpring on the More Podcast Money show.
New Businesses Pop Up Around Podcasting
We have seen people jump into the podcasting world to help podcasters. We are seeing people who will create your shows for around $50 a show, and now there are people who will help you make a media kit. Hank at http://www.channelhank.com is creating a single page media kit for $25. I am talking with Hank about getting a coupon code (I'll keep you posted) Ben Kruger has a service for small businesses where all you do is record the content and they do everything else. The cost is $697 a month. The Show Notes Guy charges $200/month for a 30 minute weekly show. Podcasting Press will assemble your weekly show for $97 a month. There are new classes, courses, coming out on a daily (almost hourly) basis. Be sure to check the About page. In some cases, there isn't one (just a form to give your email address).
Earn Commissions Directing People to the School of Podcasting
With so many people coming into podcasting, you may be thinking of launching a course on podcasting yourself. Let me tell you its a lot of work. You need a lot of passion. Here is what you have to look forward to. Recreating videos every time a new update comes out. Helping people retrieve their password again One word: Paypal Phone calls from people who are blind to the idea of time zones (if you supply a phone number). The joy of working with computers (meaning it works on my computer, but for some reason not on yours...) You can earn recurring income by partnering with the School of Podcasting. When you refer a person to the School of Podcasting and they join you earn commission for every month they stay subscribed.
JVZOO - One of the Top of the Line Affiliate Management Tools
I recently switched to JVZOO as my affiliate tool. They put a few steps into becoming an affiliate (including having a code sent to your phone). This ensures that you are a real person (and not a bot). I want real people, with a real understanding of podcasting to promote the website. Here is a video that show how to sign up at JVZOO.
Spotify Embraces Podcasting
This is good news for the future. Right now Spotify is doing a very limited beta. According to The Feed podcast, This is only the initial launch, available to about 1% of Spotify customers in only a few countries. While we are all enjoying the good news, I know some are bummed that its not a wide open door to entry into Spotify. I understand this point, but I also understand that there are a lot of podcasters, and that is a big door. By limiting the amount of podcasters, Spotify can ensure that their system can handle the traffic. Spotify will be handling the bandwidth. This does mean you will need to check your stats in multiple places. If you are using Libsyn, there will be a special section to check your stats. Spotify is a growth opportunity. Will they run advertising on my show? Probably. I don't care. My show points people to my website. A website that helps me get more consulting and members for my website. You can share any of my free material anywhere you want, as long as you point back to the School of Podcasting. In the same way that I didn't mind Stitcher and iHeart Media spreading my message, I don't have a problem being on the Spotify platform.
Spotify Facts
The average listener on spotify listens 148 minutes every day We're the talk of the town. Our listeners share tracks, artists, albums and playlists. 2/3 of that sharing extends beyond Spotify, spreading out into social networks. Our mobile audience has grown dramatically in the last year. So more people take us more places. And you have more ways to reach them
Paying subscribers: Over 15 million
Active users: Over 60 million*
Ratio of paying subscribers to active free users: Over 20%
Revenue paid to rights holders since launch: $2bn
Number of songs: Over 30 million
Number of songs added per day: Over 20,000
Number of playlists: Over 1.5 billion created so far
Available in 58 markets – Andorra, Argentina, Austria, Australia, Belgium, Bolivia, Brazil, Bulgaria, Canada, Chile, Colombia, Costa Rica, Cyprus, Czech Republic, Denmark, Dominican Republic, Ecuador, El Salvador, Estonia, Finland, France, Germany, Greece, Guatemala, Honduras, Hong Kong, Hungary, Iceland, Ireland, Italy, Latvia, Liechtenstein, Lithuania, Luxembourg, Malaysia, Malta, Mexico, Monaco, New Zealand, Netherlands, Nicaragua, Norway, Panama, Paraguay, Peru, Philippines, Poland, Portugal, Singapore, Slovakia, Spain, Sweden, Switzerland, Taiwan, Turkey, UK, Uruguay and USA.
Lessons Learned From David Letterman
I remember growing up and hearing my older brother talk about David Letterman. This was when he came on at 12:30 in the morning after Johnny Carson. Later when I moved into my brother's house, we would stay up late and watch (I worked 1-9 at a grocery store). It was a fun time, and a special time with my brother. When I watched the last Letterman show, I watched a chapter of my life close and realized I would never see it again (except for reruns). While Letterman will always point to other people, it was the adlibs from his desk that made me laugh. Here are some interesting (to me ) stats.
Letterman facts
In the 1970's Letterman was a weatherman in He received some attention for his unpredictable on-air behavior, which included congratulating a tropical storm for being upgraded to a hurricane and predicting hail stones "the size of canned hams." That line is classic Letterman.
His first show was in 1980 and won two Emmys, but failed in the ratings and was cancelled in October 1980. NBC kept him under contract and then in 1982 his Late Night with David Letterman show was launched. He did things like mounted cameras to his dog, a monkey, a rail over the audience.
He once used a bullhorn to interrupt a live interview on The Today Show, announcing that he was the NBC News president while not wearing any pants.
His show moved to CBS in 1993. The bad news his show wasn't just like his old one and it was geared to be just like his old show. Letterman eschewed his trademark blazer with khaki pants and white wrestling shoes wardrobe combination in favor of expensive shoes, tailored suits and light-colored socks. The monologue was lengthened. Paul Shaffer and the "World's Most Dangerous Band" followed Letterman to CBS, but they added a brass section and were rebranded the "CBS Orchestra" as a short monologue and a small band were mandated by Carson while Letterman occupied the 12:30 slot. Additionally, because of intellectual property disagreements, Letterman was unable to import many of his Late Night segments verbatim,[59] but he sidestepped this problem by simply renaming them (the "Top Ten List" became the "Late Show Top Ten", "Viewer Mail" became the "CBS Mailbag", etc.) The Late Show lost nearly half its audience during its competition with Jay Leno.
In 2000 Letterman had quintuple bypass surgery and had to step away from the show an allow others to guest-host. In interviews on Howard Stern, I've heard it mentioned that he was more personal to work with (where before it sounded as if he was a tyrant to work for). The final episode of The Late Show with David Letterman was watched by 13.76 million viewers. In it Letterman spent most of his final talk to thanking his staff.
What Can Podcasters Learn From David Letterman?
He was humble. He didn't handle compliments well.
His irrelevance for the "Same ol' Same ol" made him stand out. Nobody else was make a suit of velco. We all watched and thought, "I can't believe he is doing this on network television."
If it ain't broke don't fix it. I knew when I tuned in to hear the World's most dangerous band and found the CBS orchestra that we were in trouble.
If you provide good content consistently, you become part of people's routines. People don't like to interrupt their routine.
Comparing yourself to others is not a great use of your time. BE YOU.
Its all about relationships. When you provide good content, people will go to bat for you. The Foo Fighters cancelled a South American tour to be on Dave's first show coming back from surgery. That cost them money, but that act got them called back again, and again. The last time in front of 13.8 million people. They provided the soundtrack to the last minutes of his show. When Howard Stern was on, he complained to Letterman that Dave had been talking with Jay Leno (Dave and Jay go way back). Why lose a friend because of entertainment shows? Move on, and apparently he did. For a guy that did some pretty immature stunts, that a pretty mature gesture.
Thanks Dave.
Ready to Start Podcasting?
Join the School of Podcasting Today
30 Day Money Back Guarentee
---
Mon, 18 May 2015
8 Ways a Stranger Can Help You Grow Your Audience
Podcast Rewind
I appeared on the Podcasting Success Secrets podcast talking Podcasting for Authors I also appeared on the Podcasters Roundtable talking rebranding your show.
What Appears to be Another Great Book on Word of Mouth Marketing
I heard about Ted Wright and his book Fizz: Harness the Power of Word of Mouth Marketing to Drive Brand Growth
on the Social Media Examiner podcast
I'm only through chapter one, but here are some gems. The Power of word of mouth marketing is that it is a targeted message from a trusted source, every single time. 10 Percent of the population decides what to buy, and the other 90 percent goes along with it. 50 percent of all purchasing decisions are based on primarily on a friends recommendation Bissell sweepers went to RVs with Dogs. GO to where your audience is. Because its important to you, doesn't mean its important to your audience.
8 Ways a Stranger Can Help You Grow Your Audience
I get hired for consulting and one of the reasons is people want a set of eyes on their website that hasn't been looking at it non-stop for 2 weeks. You need a fresh perspective. While it is my pasion to help people with their podcast (and you can get great feedback from myself AND Eric K. Johnson at www.podcastreviewshow.com) some people may not have that in the budget. Here are some things you can get your family to do at your next picnic. 1. Give you feedback on your elevator pitch. 2. Comment on your business card Then have them go to your website and without coaching them, have them 3. Play your show 4. Subscribe to your podcast in iTunes or Android 5. Contact you 6. Share your post. 7. Subscribe to Your Newsletter 8. Repeat steps 3-7 on their phone
Podcast Launch Update
I am pondering launching a show spotlighting some of the top liked clips on clammr. I did one episode and sent it to some folks. I got some great feedback, and some good insight. What's changed? The show was going to be a top 50. I'm experimenting, and I did a new episode with just 20 clammrs (clips) and it was received much better. I was also told to inject myself more into the clips, in essence, "Be Dave" and have fun. Please notice, I haven't made these tests completely public, the first "top 50" episode will be a collector's item. I'm also not in iTunes. You don't have to release everything you record. PodBean Crowd Funding Podbean takes 5% and there are additional Stripe credit card fees of 2.9% + $0.30 per transaction. We bulk process all patron pledges to decrease fees. That means if I'm supporting two podcasters my credit card will only be charged one time for all of my pledges. Those fees will then be split among the podcasters. We don't charge your patrons until the 1st of every month. It takes 24 to 72 hours to process all payments. The processed money will then show in your account balance. You can withdraw the balance of your account at any time by clicking "pay out total balance." The money will be sent to your Paypal account.
Comparing that to Patreon or Joyride
Patreon takes 5% and there are additional credit card fees that range from 2-4%. There are transfer fees with Patreon. These include: US creators receiving payment via Stripe - $0.25 fee for every deposit. US creators receiving payment via PayPal - 2% of the amount transferred capped at $1 per deposit Joyride charges 5% in fees plus credit card processing fees of 2.9% + $0.30 per contribution.
Mentioned on the Show
The Audacity to podcast Scott Sigler interview
Ready to Start Podcasting?
Check out www.theschoolofpodcasting.com
---
Mon, 11 May 2015
Your Words Can Can Change the World
Podcasting News: Spotify and Podcasting?
According to an article, "Spotify was reported to be coming out with its own podcasting platform soon as well to corner a slice of the market. It is yet to be known whether this platform could deliver, but it only goes to show that podcasting has exerted a tremendous influence on the business models of such audio streaming platforms."
Because of my Podcast: Nick Seuberling
Nick form spnt.tv talks about his first time do a live stream from a location on the fist night of the NFL draft. Nick got to meet Nick Lache from 98 Degrees as he did a live broadcast from his bar in downtown Cincinnati.
Check out the Ben and Nick show where Nick co-hosts a podcast with his young son.
Behind the Scenes of a Podcast Launch.
Clammr is a free app for iOs that enables you to share 18 second clips. You can find out more at www.clammr.com
I'm testing some things, and I'm preparing to launch the Clammrcast. Here are some things I'm looking into.
Questions To Answer:
Why?: Exposure to the School of Podcasting who are looking for exposure
How Often?: To Determine how often, I have to figure out how long it takes to create an episode. Episodes are going to be around 20 minutes, so I should plan on 2 hours.
Ease of Content: The content is created for me, I just read the list
How Will I Know if It's Successful: By people using a special coupon for the SOP
Pros:
The show took about 45 minutes. I get the list, and using my insane amount of knowledge of Microsoft Office (I've been teaching it for 20+ years) I take the Excel sheet I get from Clammr and turn it into a pdf and show notes. All I do is open the pdf and click the links. I record it live and comment on it.
Cons:
I have no control over the content.
How Does This Apply to My Overall Goal?
My over all goal is to pay off my student loans and do podcast consulting full time. Does this podcast tie into that? Well it's cost me $32 to buy a font, and it will cost $10 a month for media hosting. That doesn't seem to tie into getting out of debt. So I will watch to see if the coupon gets used, I will wait to see what kind of relationships are formed by doing this podcast. This podcast is outside of the podcast about podcasting and might expose me to a different audience that is unaware of the School of Podcasting
22:30 Podcasting Tips From My Mom
My Mom once pulls me aside, she was in the hospital, and there was a very good chance that she was going to die. She pulled me into her room, and started doing a "Death Bed" speech. When I realized what was happening I almost passed out. In the middle of the talk my Mom said, "You're.....so........
and then there was an awkward pause
and finally said....
"Neat."
We both laughed (this was a discussion where the seriousness of it was very heavy). It just seemed funny to use such a light funny word.
I am painfully shy at times. This past weekend I was at Wordcamp North Canton, there was a meetup in the morning to mingle and get breakfast. I walked in, didn't recognize anyone, and sat at a table by myself. Some habits die hard. My Mom was telling me I was neat to give me the confidence to go out and share with people. To go out and connect with people. I talk in front of people every day for my job. Yet some days, I revert back to my old shy ways.
So in honor of Mother's Day I am sharing these words with you. YOU ARE NEAT. You are special. You are unique. Nobody is like you. It's time to start your podcast. You can start it, experiment, and try something. If it doesn't work, then scratch it off you bucket list and try another one.
On Fire Podcasts?
I recently did a search in iTunes (working on an article for Podertainment magazine) and saw that there were 25 shows with the phrase "On Fire". This has been spawned by the success of John Lee Dumas and his Entrepreneur On Fire Podcast. My question for you is, do you think using "On Fire" in your name is marketing genious, or do you feel it's lazy and tired (would it turn you off). Leave me a comment below.
Mentioned in This Episode
Ready to Start a Podcast?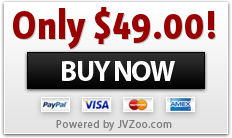 ---
Mon, 4 May 2015
Do You Have Five Number One Priorities?
I was listening to the Podcasters Roundtable that they recorded live on the NMX floor (I was so bummed that I couldn't attend). They were doing a show with the topic of "podcasting issues" In other words, what were the hurdles you are having. One kept coming up over and over, and that was the issue of not having enough time.
How To Avoid The Time Trap - Pick Your Schedule LAST
I am working with a company right now where I will be recording their podcast. I like the topic, and I like the people. It should be fun. We were starting to talk about how many episodes a week, and how long the episodes should be. The podcast will be based on information that the company provides. Its will be arranged in a fashion that they are not used to doing. In the end, the company is not sure how long or hard it will be to give me the information. I also don't know how long it will take to record and edit that information. The answer? Do a test show. Then do another and another. I suggested we wait to pick a schedule LAST, so we can make an informed decision. Ray Ortega produces the Podcasters Roundtable twice a week. Why? Because he has a smile daughter, a wife, and a job. He know how long it takes to create a show, and picked a schedule he can consistently hit. When you publish on a consistent schedule, your audience makes them part of their routine. If you can't publish on a consistent schedule, ALWAYS provide consistent value (and your audience will forgive you). Every time I track how long it takes to create a podcast (audio) I arrive at a four to one ratio. A one minute podcast takes four minutes. A fifteen minute podcast takes an hour.
Time Management 101
You can control time, you can only control you. If you want to control time, you will need to learn the word NO. You will need to have a clear objective of what and where you want to end up in life. You can't control time, you can only control you. Yes, life will bring surprises. How you react to those surprises can dictate what future surprises come you way.
Time Management Insights
You may have heard the tale from Steven Covey about the teacher with the Jar. The teacher had boulders, rocks, pebbles and sand. The teacher put a few boulders into the giant jar, and the class agreed it was full. Then the teacher put rocks around the boulders. The class agreed they couldn't put anything else into the jar. Then the teacher put in pebbles that fell around the boulders and rocks. Finally the teacher put in sand. The bottom line is you need to put the boulders in first. If you put the sand in first, nothing else would fit.
A New Dimension in Time Management
We often operate on the importance of a task, and the timeline. In his book Procrastinate on Purpose: 5 Permissions to Multiply Your Time
Rory Vaden adds one other dimension to time management and that is the dimension of significance.
Importance is how much this matters.
Urgency is how soon this matters.
Significance is how long this is going to matter.
So now its not only what is important now, but what will you do that will make more time tomorrow. That may have a deeper impact on your over-all goal.
Create An Environment of Success
I recently binge watched a show called "Sons of Anarchy." This is another television show that has you cheering the good guys who happen to be pretty bad. I did the math and more or less a season (consisting of 13 shows) take about 10 hours to consume. I've watched all 7 seasons that is 70 hours of sitting and watching the show. You know and I know there are other shows as well. Just think what you could have done with those 70 hours! Does this mean you can't watch TV? I enjoy television and movies. I enjoy food. I enjoy lots of things. The problem is you can't have five umber one priorities. Right now my friend Cliff Ravenscraft is exercising like a madman and dropping weight. How? He has ONE number one priority. I wish Cliff well. I will be interested to see how he finds balance when he hits his target goal. I'm sure some of that balance will be achieved by using the word NO. Turning off the TV (or netflix) is just part of creating an environment of success. There are studies that show Americans spend an HOUR a day LOOKING FOR STUFF. One way to avoid wasting this time is to come up with a plan (any plan) to create your show. I use tools like voice memo on my iphone to capture ideas. I use tools like Evernote, Workflowy, and Asana to management my tasks. I use the clock on my iPhone to remind me to go home if I'm working in my office. Technology can be a boost to your productivity as long as your productivity isn't just entering taks into the new system. You eventually have to do the tasks. But what about that show you really like? Well watch it online (where you can fast forward through the commercials) and if you really want to take your binge watching to a new level use MySpeed. Its a great tool that lets you speed up (or slow down) online videos (including netflix). Organize all of the files you use in every episode into a folder. This way if you ever need to do a show on the road, it's all right there to throw on a jump drive. I use the folder structure of Podcast Name > Episode >Raw/Finished. This means I store voicemails, and any other materials in the raw folder. I use those to create the finished episode. Family issues? Work with your family to come to an agreement on when you will be podcasting. If the family knows Mondays & Thursdays are your podcast days they will be less likely to interrupt you (and if they do, you know its important). A mantra I used in high school and Jr. High School was if I didn't start (drinking, etc) I didn't have to worry about stopping. When it comes to binge watching, if you don't start a show, you don't have to worrying about how it ends. When you get into your studio, with the TV, Twitter, facebook off, you can turn to your task list and start working on those important items that will impact your dream the most.
The Other Thing You Have Control Over: Your Attitude
"The longer I love, the more I realize the impact of attitude on life. Attitude, to me, is more important than facts. It is more important than the past, than education, than money, than circumstances, than failures, than successes, than what other people think or say or do. It is more important than appearance, giftedness or skill. It will make or break a company...a church....a home. The remarkable thing is we have a choice every day regarding the attitude we will embrace for that day. We cannot change our past...we cannot change the fact that people will act in a certain way. We cannot change the inevitable. The only thing we can do is play on the one string we have, and that is our attitude...I am convinced that life is 10% what happens to me and 90% how I react to it. And so it is with you...we are in charge of our attitudes." ? Charles R. Swindoll
Smart Podcast Press Update
This Simple Podcast Press player is the player I use on the Ask the Podcast Coach website. It puts buttons beneath the player for subscriptions (like itunes), and ways for people to join your mailing list. I caught up with Hani to find out what is new. Here are the new exciting features: 1. The ability to have a link right the time in an episode. 2. The ability to easily show your positive reviews on your website (inspiring people to create more reviews). 3. Create a table of past episode with a link to your audio. The best part is it's only $49 for a single use license. For more information go to simplepodcastpress.com
Update on Podcasts.com
I did get a reply from podcasts.com I wrote about it on my blog. In the end, they do not offer a redirect from their site (which is really bad) so you do not want to make this your primary distribution channel.
Ready to Start Podcasting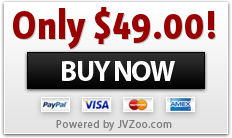 ---